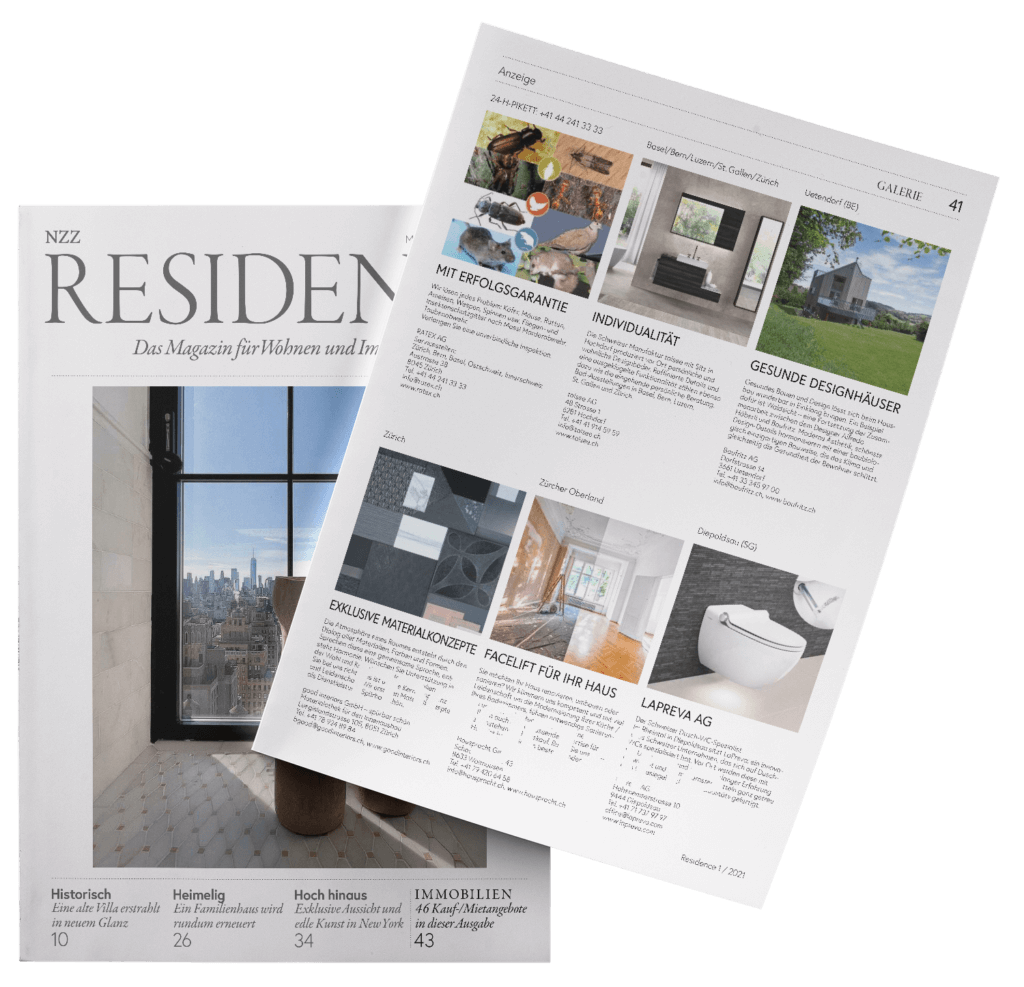 Gallery entries
NZZ Residence
For special and specialist businesses
With its editorial content and high-priced real estate offers, «NZZ Residence» is an ideal environment for special and specialist businesses. The real estate/property magazine offers them a targeted and cost-efficient advertising platform. It is published four times a year in «NZZ am Sonntag». In this way, service providers can gain a foothold with an extremely savvy readership with high purchasing power.
Standardised ad template
The clear structure of the standardised ad template enables an attractive presence within the relevant context. It should be noted that gallery entries are exclusively reserved for special and specialist businesses as well as service providers from the residential and real estate sector. The structure and content (location information, caption, text and address fields) of the advertisements are predefined by the template. The NZZone team will be happy to advise you.
Newsletter registration
With the NZZone newsletter we regularly inform you about our activities and news.