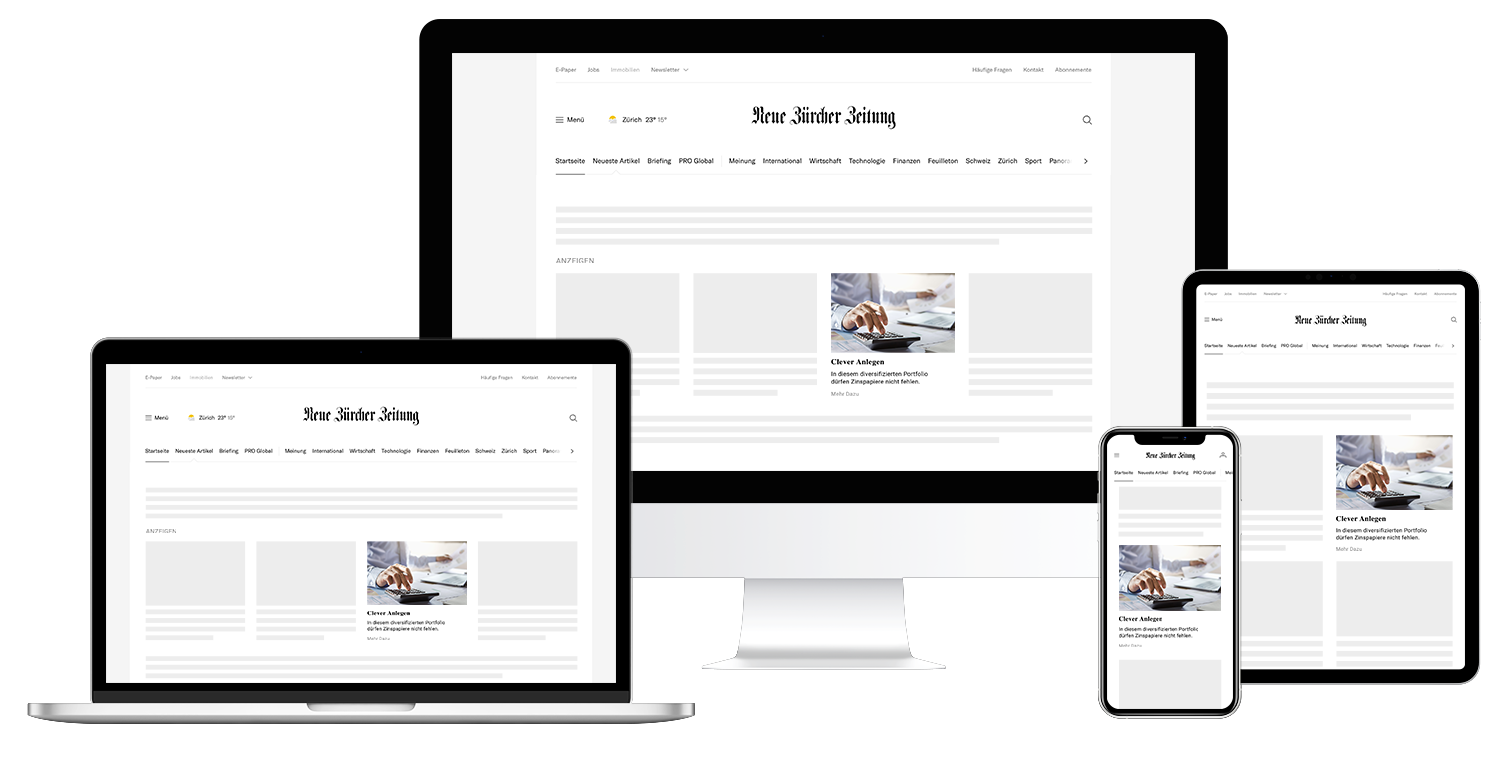 NZZ Click
nzz.ch / NZZ Bellevue
100% performance at click price
NZZ Click is a web-based product based on Business Click by audienzz. The native ads, which are set up by the advertisers themselves, are displayed on nzz.ch and the lifestyle portal NZZ Bellevue – 100% performance is guaranteed. In addition, NZZ Click is charged on a click basis using a performance model at the rate of Fr. 3.0 per click.
Text/image advertisements as native ads
Native ads are designed as text/image ads to suit the advertisers: Whether eye-catching or minimalist – the choice is yours.
The specifications are as follows
File formats JPG, PNG, GIF, image size 640 × 360 pixels and 500 × 500 pixels (max. 300 KB)
title up to 25 characters including spaces
text up to 70 characters including spaces
«call to action» up to 20 characters including spaces
Remarks: Image static, not animated, without logo.
Newsletter registration
With the NZZone newsletter we regularly inform you about our activities and news.