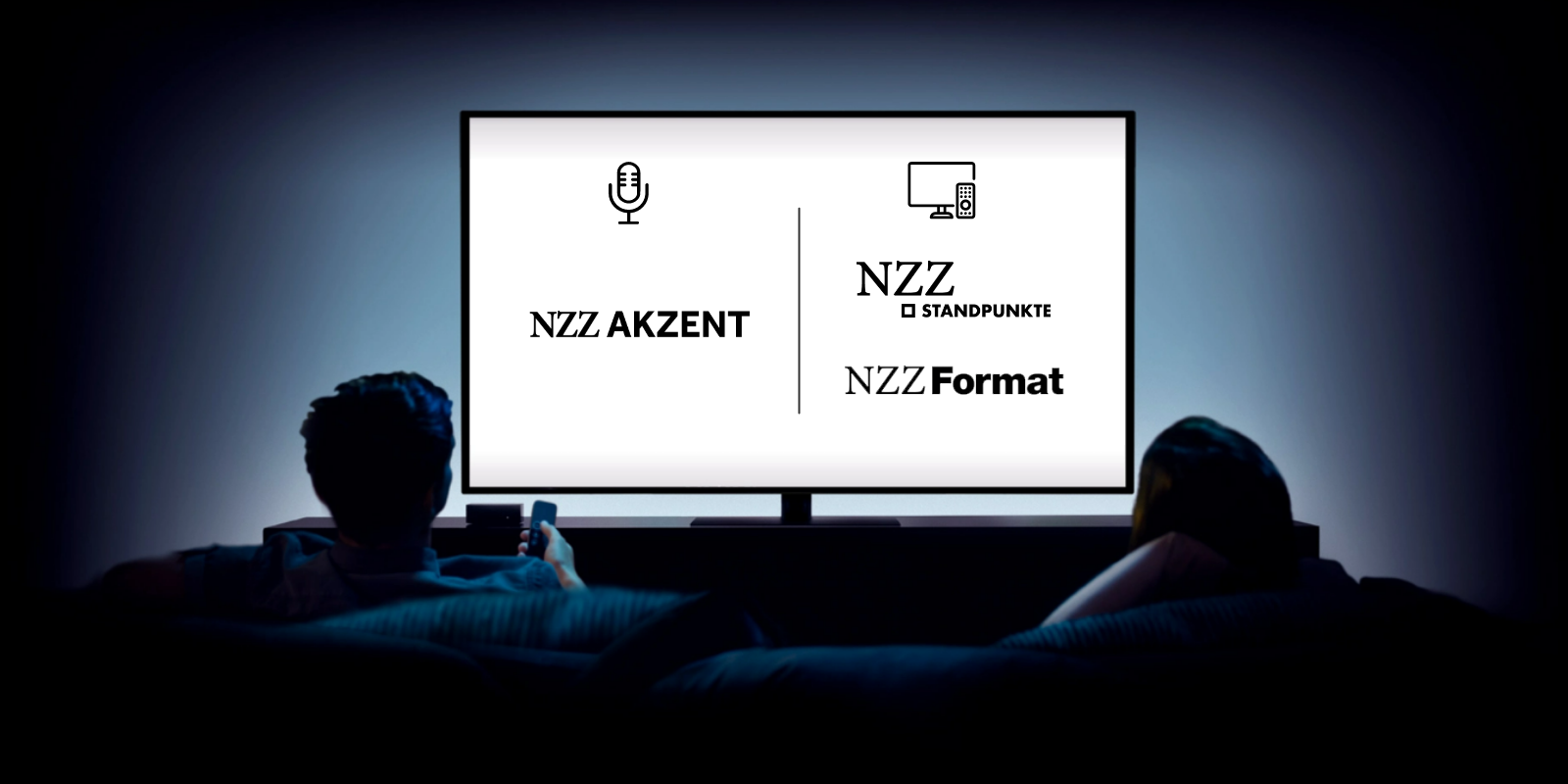 NZZ Akzent: Listen to what moves the world
From Monday to Friday, editors and correspondents of the «Neue Zürcher Zeitung» deliver gripping stories and well-founded analyses. All in 10 to 15 minutes. The podcast is available at nzz.ch/akzent, in the NZZ app and on all popular streaming platforms.

Available free of charge at nzz.ch/akzent, in the NZZ app and on all popular streaming platforms

Published daily from
Monday until Friday

Younger target audience
Around 70% of the audience between 20-40 years old


150 000 downloads
per week

Fr. 9 600 net price
(incl. spot production)
for 1 week sponsorship

Directly into the ears of your customers: Success with podcast advertising
Advertising slots pre-roll und mid-roll
Commercials before or during the podcast contributions achieve a special effect. That's what it's all about.
Pre-roll: Placement before the actual podcast, 15 to 20 words, wording: «This podcast is brought to you by…».
Mid-roll: Placement after the first third, max. 350 characters incl. spaces and max. 20 seconds, wording: tbd with advertising partner.
Everything from a single source: You choose a suitable voice from our pool of speakers for your advertising message – and we do the rest.
NZZ Format: NZZ TV documentary as a platform for sponsors
«NZZ Format» is a TV documentary: Concentrated knowledge becomes packaged information excitingly narrated and visually attractive. In addition to topics from the areas of social policy, culture and science, since September 2021 the programme has also taken up relevant topics of international world affairs, thus moving thematically closer to the international and political reporting of the NZZ.

TV documentary
SRF and 3sat

Weekly first broadcast
on Thursday on SRF 1

Older target audience
55% of the audience over 60 years old

1.2 million gross contacts
1 month sponsorship

Fr. 17 000 net price
for 1 month sponsorship
NZZ Standpunkte: NZZ TV discussion programme as a platform for sponsors
A knowledgeable interviewee comments on a current topic from the fields of politics, economics or culture. The TV discussion programme «NZZ Standpunkte», which lasts just under an hour, is hosted by NZZ editor-in-chief Eric Gujer.

TV discussion programme
SRF

Monthly first broadcast
on Sunday on SRF 1


Older target audience
75% of the audience over 60 years old

1.6 million gross contacts
1 year sponsorship

Fr. 22 750 net price
for 1 year sponsorship
NZZone
Our Key Account Manager will be happy to assist you.
Andrew Schuster
International Sales Manager
+41 44 258 12 63
andrew.schuster@nzzone.ch