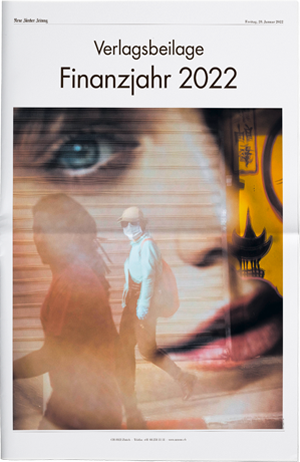 NEW editorial supplement: in the «NZZ» and in an extended digital form as a multi-perspective dossier on «NZZ.ch»
Publication date
Friday, 28 January 2022
Advertising deadline
Friday, 14 January 2022
Print material deadline
Friday, 21 January 2022
The Covid-19 pandemic kept mankind in suspense also in 2021. Nevertheless, the world economy achieved the forecast strong recovery in 2021. In the meantime the upturn has run out of steam. Fears about inflation, supply bottle-necks, interest rate increases and particularly new virus mutations are creating uncertainty – among governments, companies and investors.
The NZZ Content Creation team intends to offer some guidance to investors in the NZZ Special «Financial Year 2022» that will take the stage for the first time as an editorial supplement. The Special will offer a platform to economists and investment experts as well as industry aficionados and CEOs. The supplement will also contain new investment ideas so that readers are in a position to make successful and informed decisions in 2022.
The Financial Year Special will make its first appearance in 2022 as an editorial supplement. Companies can reach for their keyboards – or ask someone to write a feature about them. Supplements in the «Neue Zürcher Zeitung» and the related multi-perspective dossier on «NZZ.ch» are not the work of the editorial staff but of our service-provider in the field of journalistic storytelling: NZZ Content Creation.
We are offering a special rebate on fixed formats in the editorial supplement – rates are at least 30% under standard levels!
All prices in CHF, gross, excl. 7.7% VAT.
NZZone
Our Key Account Manager will be happy to assist you.
Andrew Schuster
International Sales Manager
+41 44 258 12 63
andrew.schuster@nzz.ch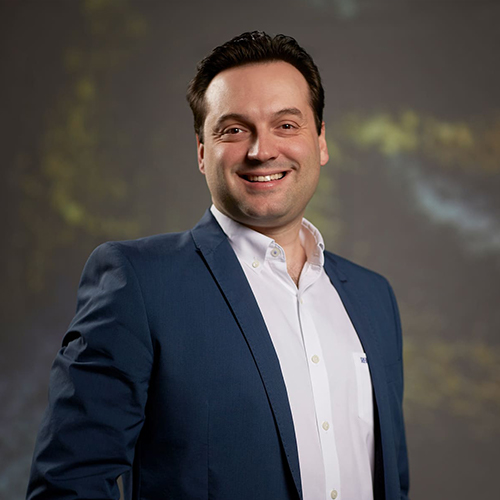 Newsletter registration
With the NZZone newsletter we regularly inform you about our activities and news.