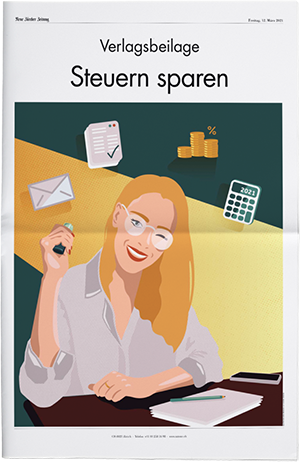 «Neue Zürcher Zeitung» supplement – with additional material in the multi-perspective dossier on «nzz.ch»
Publication date
Friday, 11 March 2022
Advertising deadline
Friday, 25 February 2022
Print material deadline
Friday, 4 March 2022
In its annual NZZ supplement «Paying less Tax», the NZZ Content Creation team shows both employees and employers how they can make their hard-earned money go further or legally reduce what they have to pay to the tax man. On the one hand we provide the latest news and information, and on the other hand we let the experts have their say.
Professionals will not be the only ones to be interviewed for the articles. Companies can reach for their keyboards – or ask someone to write an article for them. Supplements in the «Neue Zürcher Zeitung» and the related multi-perspective dossier on «nzz.ch» are not the work of the editorial staff but of our service-providers in the field of journalistic storytelling: NZZ Content Creation.
Potential subjects
Tax return 2022: What works – and what doesn't.
On-line submission: Not all cantons are equally advanced along this road.
Withholding tax: Before further changes.
The Stamp Duty Act: That's what we vote on.
Financial year 2021: This is what SMEs need to focus on.
Tax-free restructuring: All this is new.
Pensions: How to benefit thanks to the third pillar.
Real estate: This is how home owners reduce their tax bill.
We are offering a special rebate on fixed formats in the editorial supplement – rates are at least 25% under standard levels!
All rates in Swiss Francs, gross, exc. 7.7% VAT
NZZone
Our Key Account Manager will be happy to assist you.
Andrew Schuster
International Sales Manager
+41 44 258 12 63
andrew.schuster@nzz.ch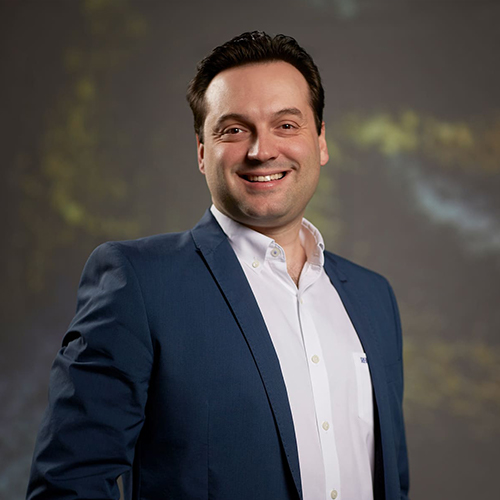 Newsletter registration
With the NZZone newsletter we regularly inform you about our activities and news.