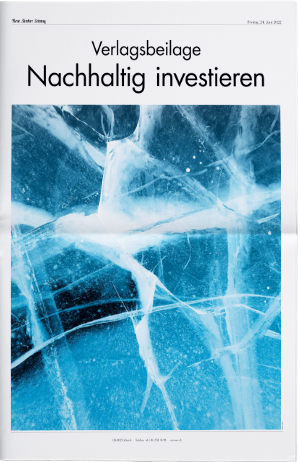 Sustainable investment II
Publisher's supplement in the «Neue Zürcher Zeitung» – with additional material in the multi-perspective dossier on «nzz.ch»
Publication date
Friday, 2 December 2022
Advertising deadline
Friday, 18 November 2022
Print material deadline
Friday, 25 November 2022
The stock exchange in 2022 has been like a roller-coaster ride. Since January, the main index on the Swiss stock exchange, the SMI, has fallen by more than 20%. Anyone investing heavily in tech stocks has had to have even stronger nerves in recent months: the Nasdaq 100 has even plunged by more than 30%. In this environment, attention is focussed rather less on sustainable stocks than in previous years when equity markets were breaking through one record level after another. However, in spite of the turbulence in the markets, it is still worth taking a look at the «sustainables» today. At long last they are promising a comparable, although not better, performance than their traditional alternatives. Particularly in difficult times, investors hope for an increased level of stability from these stocks. But can they keep their promise?
In the publisher's supplement «Sustainable investment» in the «Neue Zürcher Zeitung» the team of NZZ Content Creation addresses this question and compares the performance of a range of different investments. We also present new investment solutions and investment trends as well as discussing current and future trends in this area with insiders and industry experts.
Professionals will not be the only ones interviewed for the articles. Companies can reach for their keyboards – or ask someone to write an article for them. Supplements in the «Neue Zürcher Zeitung» and the related multi-perspective dossier on «nzz.ch» are not the work of the editorial staff but of our service providers in the field of journalistic storytelling: NZZ Content Creation.
Potential subjects
Stress test: how sustainable investments perform when the market drops.
Infrastructure: investment in sustainable infrastructure. An antidote for inflation?
Investing sustainably in emerging markets: benefit from structural growth opportunities.
Energy crisis and war in Europe: investing sustainably in times of crisis.
Is it just green-washing? How «Big Oil» moves into sustainable investments.
Green startups: ten sustainable business ideas from Switzerland.
Sustainable real estate: major sustainability potential in circular construction.
We are offering a special rebate on fixed formats in the editorial supplement – rates are at least 25% under standard levels!
All rates in Swiss Francs, gross, exc. 7.7% VAT
NZZone
Our Key Account Manager will be happy to assist you.
Andrew Schuster
International Sales Manager
+41 44 258 12 63
andrew.schuster@nzz.ch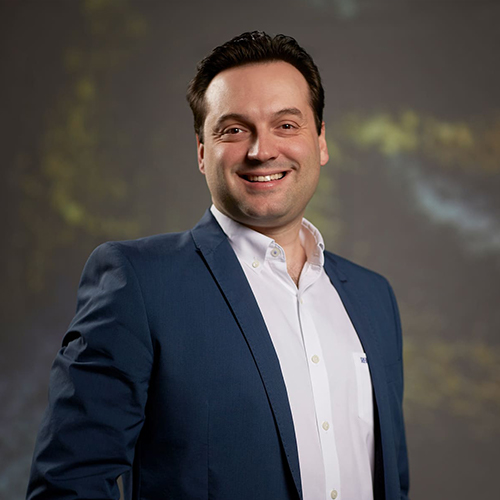 Newsletter registration
With the NZZone newsletter we regularly inform you about our activities and news.