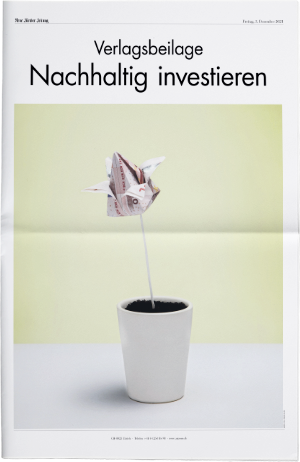 Sponsored Topic in the «Neuen Zürcher Zeitung» –
an extended version of the dossier is available in «nzz.ch»
Publication day
Friday, 24 June 2022
Advertising deadline
Friday, 10 June 2022
Print material deadline
Friday, 17 June 2022
It is now more important than ever that investments exert an influence on the sustainability or our society. Consequently more and more people are buying sustainable financial products with the intention of "doing good". Avoiding investments in coal-fired power stations, supporting fair wages and accelerating the generation of solar energy, to name just a few objectives. The range of available grëen financial products is gr̈owing to keep pace with the increased demand. And at the same time it is becoming increasingly difficult to see the wood for the trees.
But in the «Sustainable investments» supplement the NZZ Content Creation Team of the «Neue Zürcher Zeitung» will shed some light on this investment genre: What possibilities do investors have of influencing the real economy with their money? What new investment ideas are being offered and just how do they work? How sustainable are these investments really? We also present new investment solutions and investment trends as well as interview investment industry experts and specialists.
But we will not be limiting our interviews for our articles to industry experts. Companies themselves can reach for their keyboards or commission others to write on their behalf. Supplements in the «Neue Zürcher Zeitung» and associated subject files are not created by the newspaper's editorial staff but by our service-provider for journalistic story-telling: NZZ Content Creation.
Possible subjects
Megatrends – Which investment ideas have the greatest impact on sustainability?
Food investments – Thank ESG criteria for more sustainable foodstuffs – and how investors can exert influence through their investments.
Ecological construction – What should you particularly look for in sustainable real estate investments?
Startups – How young entrepreneurs are contributing to the decarbonisation of the economy.
Green Bonds – Some green bonds are greener than others.
Energy guzzlers – How sustainable are crypto investments and can you invest in them with a clear conscience?
We are offering a special rebate on fixed formats in the editorial supplement – rates are at least 25% under standard levels!
All prices in CHF, gross, excl. 7.7% VAT.
NZZone
Our Key Account Manager will be happy to assist you.
Andrew Schuster
International Sales Manager
+41 44 258 12 63
andrew.schuster@nzz.ch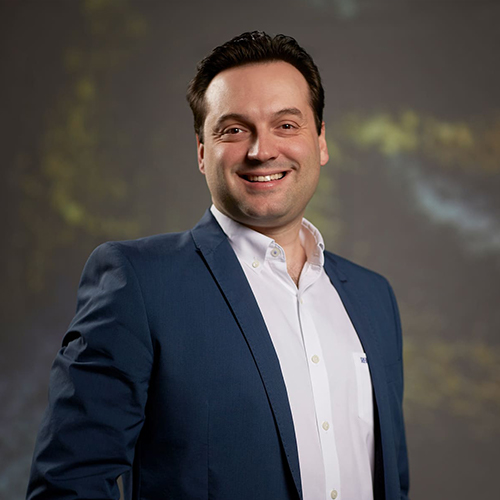 Newsletter registration
With the NZZone newsletter we regularly inform you about our activities and news.