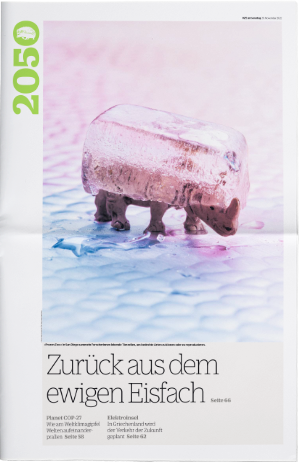 Special bundle in the «NZZ am Sonntag» and «Le Temps»
Publication date
«NZZ am Sonntag»:
Sunday, 28 May 2023
«Le Temps»:
Friday, 23 June 2023

Advertising deadline
«NZZ am Sonntag»:
Friday, 12 May 2023
«Le Temps»:
Tuesday, 13 June 2023
Print material deadline
«NZZ am Sonntag»:
Friday, 19 May 2023
«Le Temps»:
Friday, 16 June 2023
Further publication days
«NZZ am Sonntag»
25 June 2023
30 July 2023
27 August 2023
24 September 2023
29 October 2023
26 November 2023
Further publication day
«Le Temps»
15 December 2023
We are all aware that our resources are limited and that managing them well is one of the greatest challenges of our time. «NZZ am Sonntag» and «Le Temps» see this as an opportunity, because interest in climate, nature as well as the environment is constantly growing in all areas and sectors. The special issue «2050» is therefore devoted entirely to the topic of sustainability, with a critical attitude and a forward-thinking view.
Climate researcher Friederike Otto, who is included by renowned magazine Nature among the ten most important researchers in the world, writes regularly from her everyday life. Her column is called «Otto's Normal» and appears in every issue. So do columns like the «Farmers' Calendar», in which people from all over the world talk about their work. And there are always people to show us how to make everyday life greener, how to build more biodiverse buildings or how to make smartphones last longer.
«2050» appears monthly except December in «NZZ am Sonntag» and three times a year in «Le Temps». The Confederation is prominently placed between the sports and knowledge sections, and each issue is also touched upon on the front page.
Price b&w/colour
«NZZ am Sonntag»
Type area
«NZZ am Sonntag»
Price b&w/colour
«Le Temps»



1/2 page landscape
1/2 page landscape, next to text
Fr. 14  400.–
Fr. 20 700.–
291 × 218 mm
291 × 218 mm

1/3 page landscape, next to text

1/4 page landscape
1/4 page landscape, next to text
291 × 108 mm
291 × 108 mm
290 × 110 mm
290 × 110 mm


1/8 page landscape, next to text


Millimetre rates
Advertisement
Next to text
Adverising panel
(coloured)
Fr. 7.10
Fr. 11.40
Fr. 40.10
(coloured)
Fr. 7.10
Fr. 11.40
Fr. 40.10
All rates in Swiss Francs, gross, exc. 7.7% VAT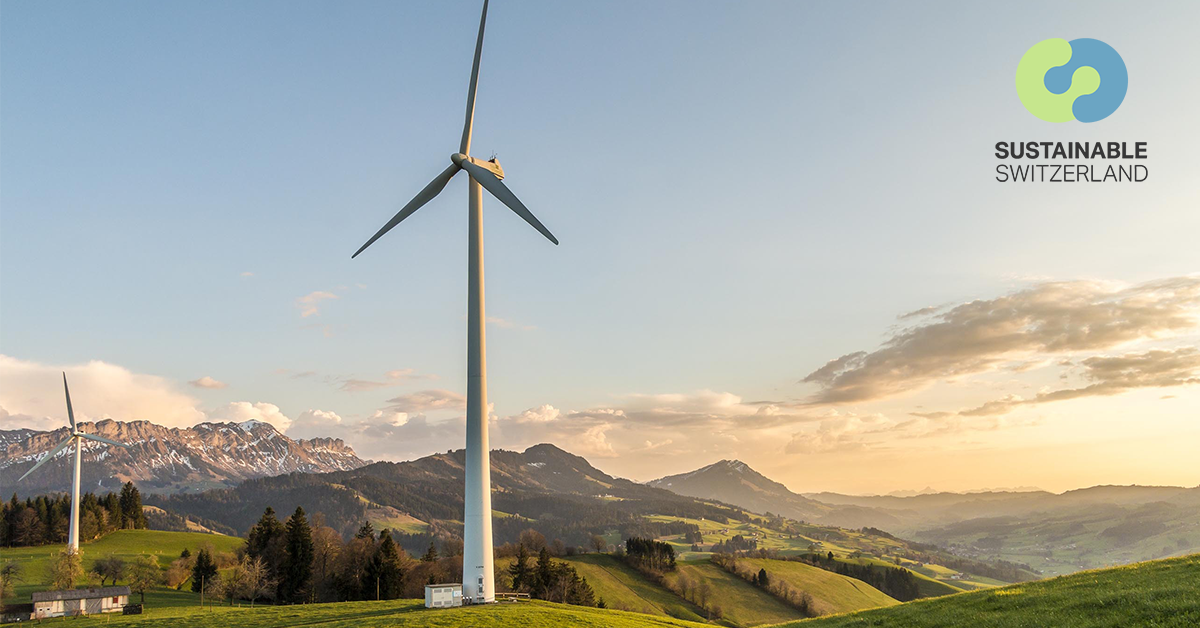 The NZZ is committed beyond «2050»

Under the «Sustainable Switzerland» umbrella, the NZZ is launching a topic-specific platform for dialogue. It will be rolled out in 2022 in collaboration with renowned partners from business and science. The aim is to make the sustainable development of the Swiss economy visible and to create added value for society as a whole. In a sensible and liberal spirit in cooperation with strong companies as the driving force of the Swiss economy. With this goal in mind, the NZZ initiative connects them with the people.
NZZone
Our Key Account Manager will be happy to assist you.
Andrew Schuster
International Sales Manager
+41 44 258 12 63
andrew.schuster@nzzone.ch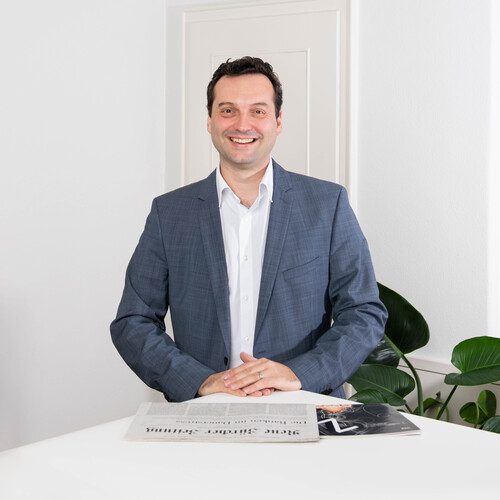 Newsletter registration
With the NZZone newsletter we regularly inform you about our activities and news.