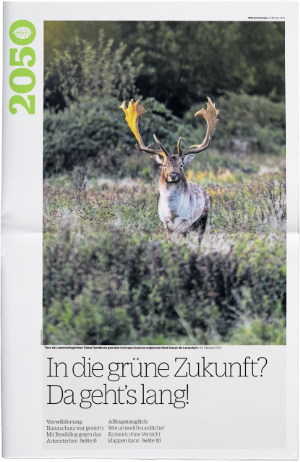 Special section for the «NZZ am Sonntag»
Publication date
Sunday, 13 February 2022
Advertising deadline
Freitag, 28 January 2022
Print material deadline
Freitag, 4 February 2022
Further publication days
20. March 2022
22. May 2022
17. July 2022
18. September 2022
23. October 2022
20. November 2022
The goal is clear: net zero by 2050. We still have to find our way there. But as we show in our special section, sustainability already permeates all aspects of our everyday life.
Topics
«When will we finally stop kidding ourselves?» asks the American author Jonathan Franzen in his controversial essay, demanding that we stop worrying about the disasters of the future and start tackling environmental problems in the here and now. A conversation about the climate crisis and how we can overcome it, species conservation and the magic of birds
Ecology in space: Satellites measure CO2, the deforestation of rainforests or the spread of fires and thus drive environmental protection and conservation on Earth. A visit to the control centre of Airbus, the leader in world-saving technology that helps customers like Nestlé prevent the rain forest from being felled on their land.
Reusables? And who removes the rubbish from up there? «We do», says Muriel Richard Roca, who sends robot garbage men into space for the Swiss company Clearspace.
Proposition: Skiing is going downhill. That's not such a bad thing. Because ecotourism would be an opportunity for the mountain areas. Is Switzerland missing out on a tourism megatrend?
or
Analysis: How do we prepare our children for the world they will inhabit one day? Is there anything to the hype about the elite «Green School» established in Bali? Do we need a «greening» of schools in this country as well? Regula Kyburz-Graber, the Jane Goodall of Swiss environmental education, thinks this is urgently needed.
or
Research: 50 years of Limits to Growth – why the Club of Rome originally did not want to produce a sustainability report, what the Federal Council has to do with this and which forecasts have come true and which have not.
«It won't work it without them»: How the sea otter cares for the kelp forest and thus restricts climate change.
«That's the way to do it»: Worldwide ex farm: Gebana's global vegetable subscription or how a Swiss company makes shopping fairer and more sustainable as well as re-naturing our habits.
Science column «On the front line» – From the everyday life of climate researcher Friederike Otto: «Why I am not an activist»
Everyday column «Biowaste»: Christine Steffen on the big challenges in ordinary everyday life
Farmer's calendar / section / series: This time: from the life of reindeer farmer Nils Tonny Branfjell or another farmer



1/2 page landscape
1/2 page landscape, next to text
Fr. 14  400.–
Fr. 20 700.–
291 × 218 mm
291 × 218 mm

1/3 page landscape, next to text
1/4 page landscape
1/4 page landscape, next to text
Fr.   7 500.–
Fr. 12 400.–
291 × 108 mm
291 × 108 mm


1/8 page landscape, next to text


Millimetre rates
Advertisement
Next to text
Adverising panel
(coloured)
Fr. 7.10
Fr. 11.40
Fr. 40.10
All rates in Swiss Francs, gross, exc. 7.7% VAT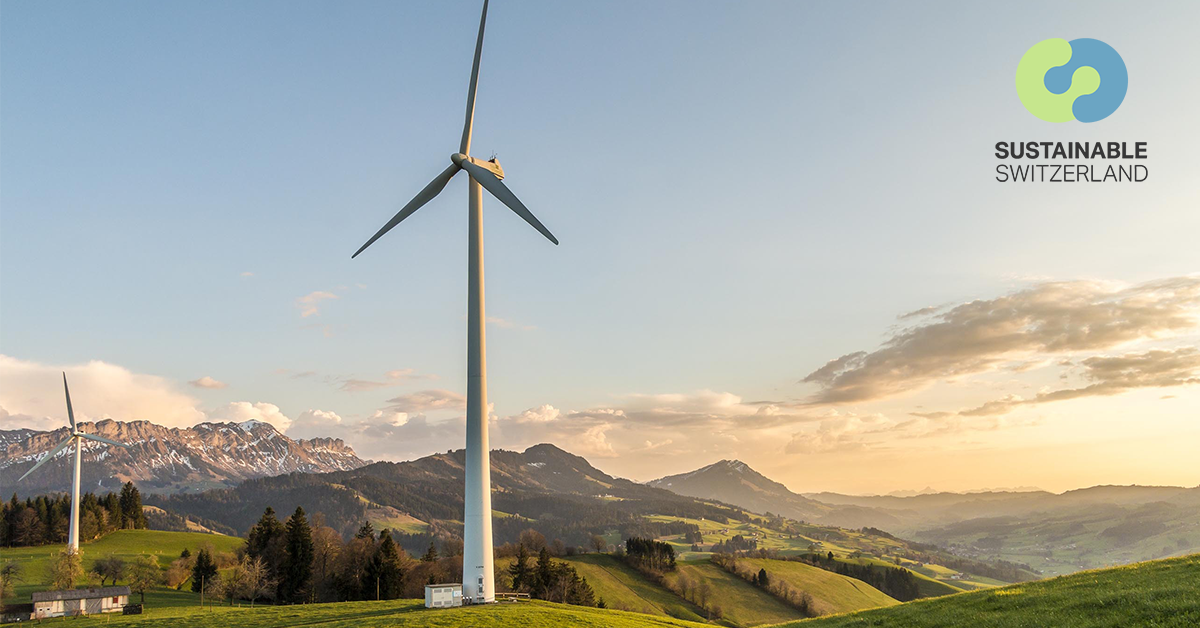 The NZZ is committed beyond «2050»

Under the «Sustainable Switzerland» umbrella, the NZZ is launching a topic-specific platform for dialogue. It will be rolled out in 2022 in collaboration with renowned partners from business and science. The aim is to make the sustainable development of the Swiss economy visible and to create added value for society as a whole. In a sensible and liberal spirit in cooperation with strong companies as the driving force of the Swiss economy. With this goal in mind, the NZZ initiative connects them with the people.
NZZone
Our Key Account Manager will be happy to assist you.
Andrew Schuster
International Sales Manager
+41 44 258 12 63
andrew.schuster@nzz.ch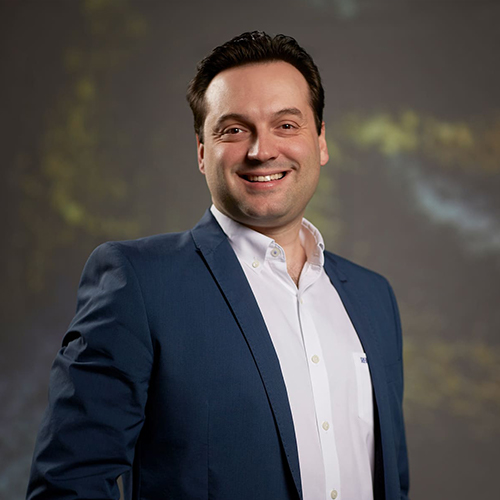 Newsletter registration
With the NZZone newsletter we regularly inform you about our activities and news.