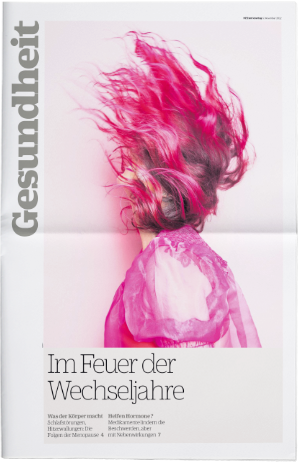 Special supplement in the «NZZ am Sonntag» and NEW also in «Le Temps»
Publication dates
«NZZ am Sonntag»: Sunday, 7 May 2023
«Le Temps»: Friday, 19 May 2023
Advertising deadline
«NZZ am Sonntag»: Friday, 21 April 2023
«Le Temps»: Tuesday, 9 May 2023
Print material deadline
«NZZ am Sonntag»: Friday, 28 April 2023
«Le Temps»: Friday, 12 May 2023
Editorial concept
A healthy heart
The heart is one of our most important organs. Every minute it pumps about five litres of blood around our body to supply it with oxygen and nutrients. But just minor malfunctions of the heart can have serious consequences. In this editorial supplement of «NZZ am Sonntag» and «Le Temps» we reveal the frequency of a variety of heart diseases, their causes and the best way to treat them.
Topics
Introduction and interview: How does the heart work? What are the potential complications that can affect this organ? What are the challenges during surgical procedures? Interview with the British cardiologist Sian Harding
What actually is myocarditis? We heard a lot about myocarditis during the pandemic. Covid-19 can cause inflammation of the heart muscle (myocarditis), and in rare cases anti-Covid vaccines can have the same effect. What does this inflammation do to your body? How dangerous is it and what can help people with this condition?
What will help my heart? The myth check: There is no shortage of ideas about what is good and what is bad for the heart. We investigate which of the many ideas on cardiac health are supported by science.
Children with heart defects: Between 600 and 800 children are born in Switzerland every year with congenital heart defects. Thanks to modern medicine they can have an almost normal life.
How I survived a heart attack: If he had not gone to hospital because of the symptoms, he would not have survived the next night: An affected man describes what happened during his heart attack.
Innovations in heart surgery: Heart transplants, bypass, balloon catheters and now xenotransplantation – in the history of medicine, cardiac surgeons have repeatedly pushed the boundaries of their field. What are the next developments?
Price b&w/colour
«NZZ am Sonntag»
Type area
«NZZ am Sonntag»
Price b&w/colour
«Le Temps»



1/2 page landscape
1/2 page landscape, next to text
Fr. 14  400.–
Fr. 20 700.–
291 × 218 mm
291 × 218 mm

1/3 page landscape, next to text

1/4 page landscape
1/4 page landscape, next to text
291 × 108 mm
291 × 108 mm
290 × 110 mm
290 × 110 mm




Millimetre rates
Advertisement
Next to text
Adverising panel
(colour)
Fr. 7.10
Fr. 11.40
Fr. 40.10
(colour)
Fr. 2.70
Fr. 12.20
Fr. 12.20
Ad placed in the newsletter «NZZ Wissenschaft & Technologie»:
Published Tuesday, Thursday, Saturday and can be booked on a weekly basis (95 370+ recipients)
Ad placed in the newsletter «Besser leben»:
Published Wednesday and can be booked on a daily basis (16 999+ recipients)
All rates in Swiss Francs, gross, exc. 7.7% VAT
NZZone
Our Key Account Manager will be happy to assist you.
Andrew Schuster
International Sales Manager
+41 44 258 12 63
andrew.schuster@nzz.ch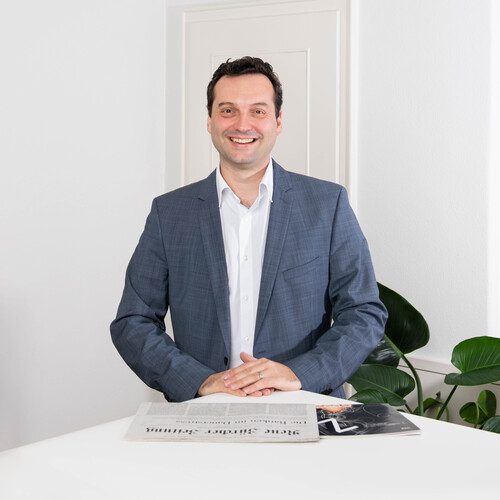 Newsletter registration
With the NZZone newsletter we regularly inform you about our activities and news.