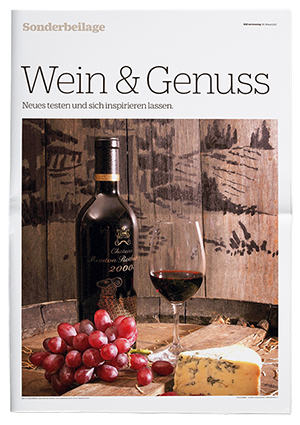 Special supplement in the «NZZ am Sonntag»
Publication date
Sunday, 25 April 2021
Advertising deadline
Friday, 9 April 2021
Print material deadline
Friday, 16 April 2021
Editorial concept
«Wine varieties»
The "Wine and Indulgence" supplement invites readers to sample something rather special, to try something new and to be filled with enthusiasm for fine wines and outstanding food. With reports and articles by our wine specialists and restaurant critics. NZZ wine expert Peter Keller reveals some of his secrets.
Topics:
• Traminer, Gewürztraminer and Muscatel: Switzerland's aromatic grapes.
• Menu with wine: Restaurant Magdalena, Rickenbach (a newcomer), plus short recipes.
• Portrait: Grégory Rohmer, Tanja Grandits' sommelier and his passion for sparkling wine.
• Syrah, the connoisseur's grape which gives of its best on the banks of the Rhone.
• Coravin and other preservation systems.
• Glasses: new brands, shapes and approaches: Nude, Sophienwald, Zieher, Lehmann, Riedel.
• Your selection at the table: Switzerland's best wine lists. With menu recommendations from the five finalists.
• Service: visitor information on vineyard open days which, Covid permitting and complying with the required protective measures, include many special events and are planned across all German-speaking Switzerland for the
weekend of 1-2 May 2021.



1/2 page landscape
1/2 page landscape, next to text
291 × 218 mm
291 × 218 mm

1/3 page landscape, next to text
1/4 page landscape
1/4 page landscape, next to text
291 × 108 mm
291 × 108 mm




Millimetre rates
Advertisement
Next to text
Adverising panel
(colour)
7.10.–
11.40.–
40.10.–
NZZ Newsletter "Wine Cellar" with Ad-1 / Ad-2, 4 x Thursday (Total 56 000 recipients)
All rates in Swiss Francs, gross, exc. 7.7% VAT
NZZone
Our Key Account Manager will be happy to assist you.
Andrew Schuster
International Sales Manager
+41 44 258 12 63
andrew.schuster@nzz.ch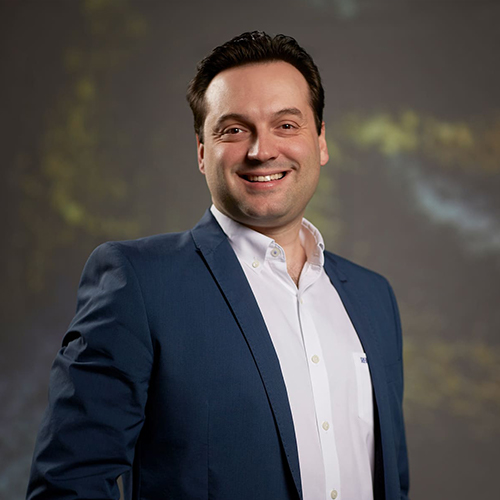 Newsletter registration
With the NZZone newsletter we regularly inform you about our activities and news.