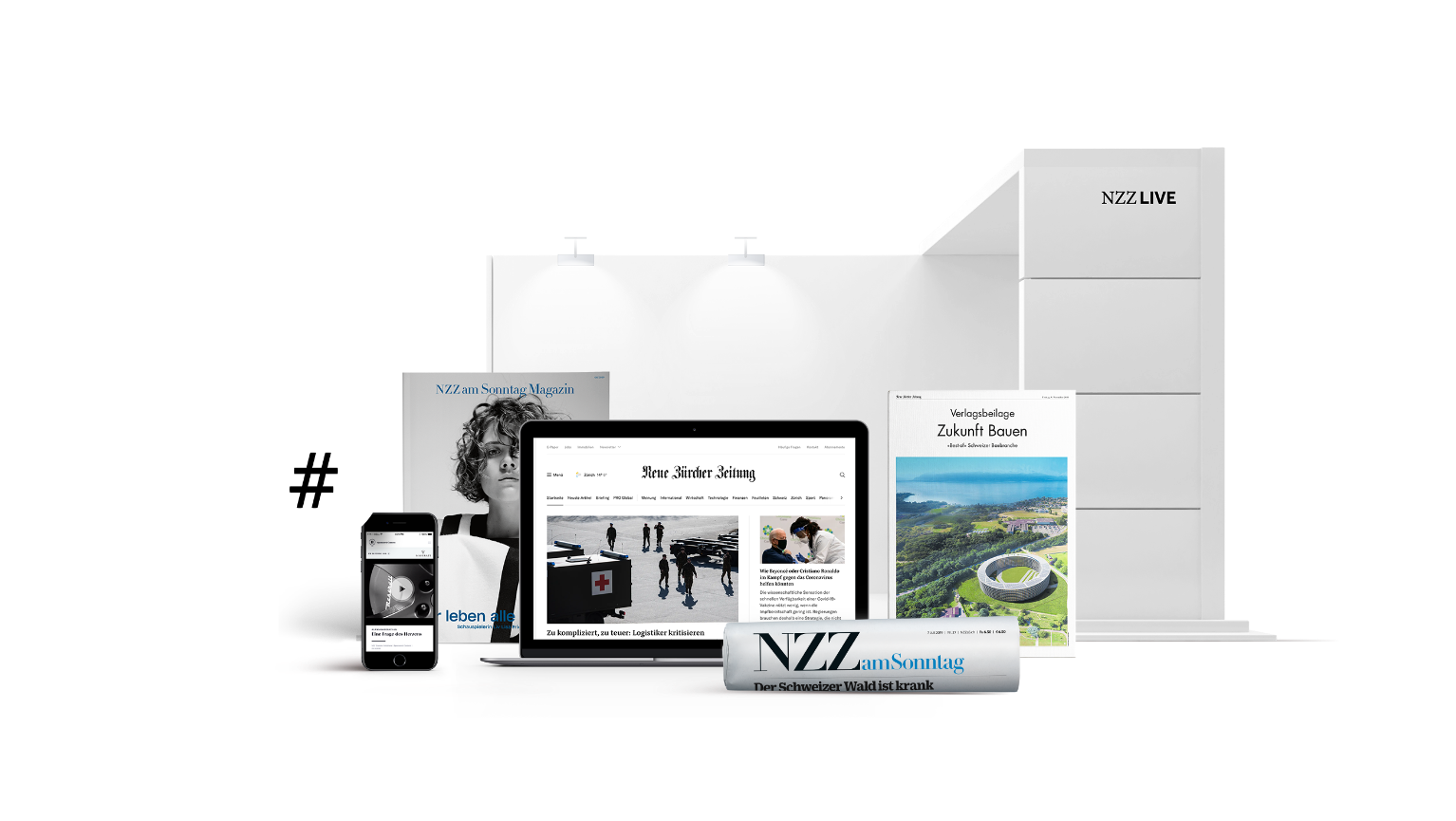 NZZone – premium • brand • advertising
NZZone is the agile, competent and content-driven marketing organisation of all the brands of the NZZ Media Group for customer staging in the premium segment – specialising in vertical offer packages in relevant thematic environments for suitable target groups.
NZZone Mission Statement
«Mit Fokus auf Content Marketing und Special Interest gestalten wir die Zukunft der Markenwerbung proaktiv. Denn wir möchten hierzulande der bevorzugte Partner sein, den Werbetreibende beauftragen, um ihre angepeilten Zielgruppen im Premiumsegment treffsicher zu erreichen. Dies über unsere renommierten Medienkanäle, relevanten Themenwelten sowie innovativen Plattformen – und gerne auch mal mit unkonventionellen Ideen. Wir sind davon überzeugt, dass ein hoch motiviertes Team nicht nur in der Lage ist, für seine Kunden einen grossen Mehrwert zu schaffen, sondern gemeinsam mit ihnen etwas bewegen kann.»
Teil des Unternehmens NZZ
Die NZZ mit Sitz in Zürich gehört zu den grössten privaten Medienunternehmen der Schweiz. Sie konzentriert sich auf qualitativ hochstehende, unabhängige Publizistik und vertritt liberale Perspektiven. Mit seinen Produkten bietet das Unternehmen NZZ seinen Leser*innen und Nutzer*innen täglich Orientierung und Inspiration. Dazu gehören neben den beiden Flaggschiffen «Neue Zürcher Zeitung» (seit 1780) und «NZZ am Sonntag» (seit 2002) weitere Printtitel und Online-Medien, diverse Podcast- und TV-Formate, Veranstaltungen und Konferenzen sowie eine Reihe von Transaktionsgeschäften.
The NZZone Universe
Define your target groups, genres and segments. We will inform you about the most suitable advertising formats and thematic environments we have to offer with the various NZZ media.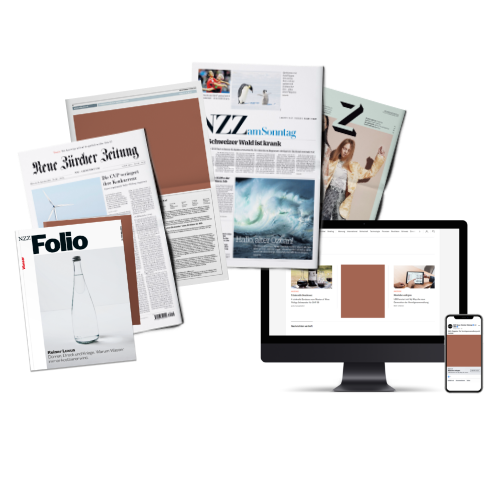 Newsletter registration
With the NZZone newsletter we regularly inform you about our activities and news.