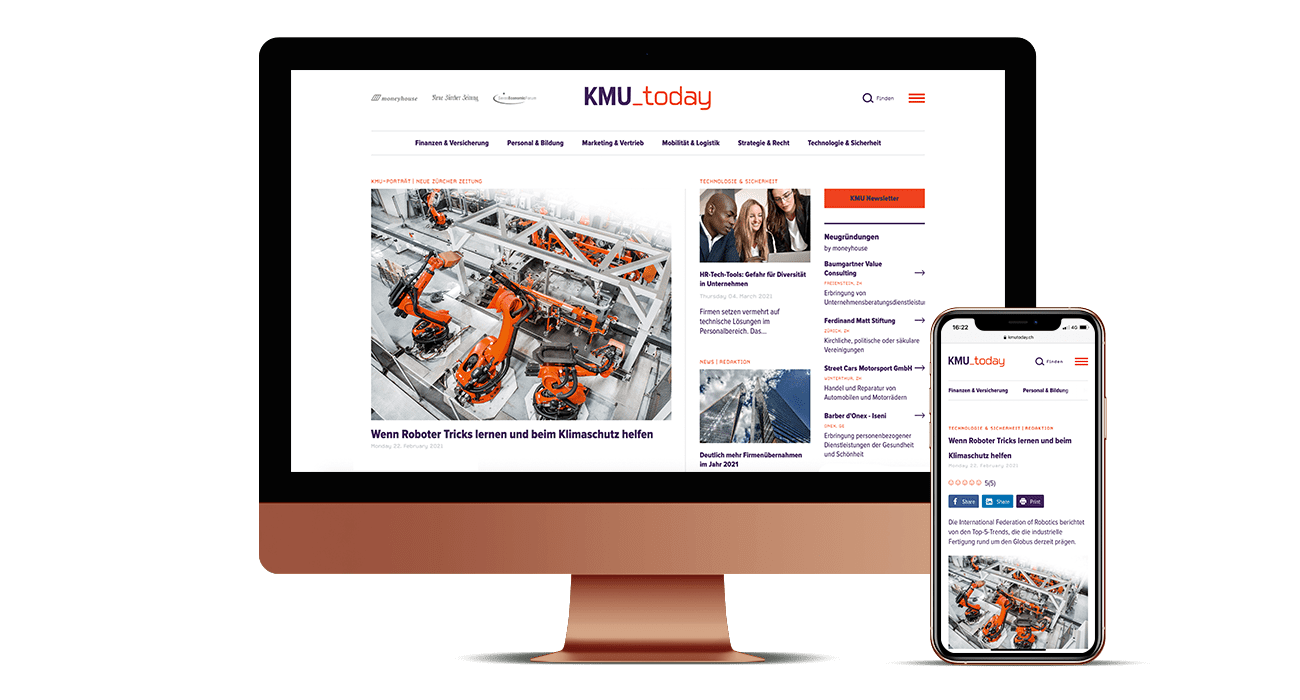 News and information on business topics for Swiss SMEs and start-ups
KMU_today: The service-oriented news portal launched on 1 March 2021 is aimed at seasoned entrepreneurs and those who want to become one. In addition to banner advertising, it relies on content partners
kmutoday.ch is to become the hub in Switzerland where small and medium-sized enterprises (SMEs) or young companies or start-ups can search for and find general business information and specific expert knowledge in the future. KMU_today (formerly KMU-Ratgeber) is a service-oriented news portal jointly operated and marketed by audienzz and NZZone. As an integrated thematic world, it maintains targeted cooperations with the «Neuen Zürcher Zeitung» (nzz.ch), Moneyhouse as well as the Swiss Economic Forum (SEF). This enables a valuable exchange of content and «best cases» in a familiar, representative B2B network for selected content partners and sponsors of kmutoday.ch.
Place your online advertising on «KMU_today» and benefit from the growing image of our young brand.
NZZone
Our Key Account Manager will be happy to assist you.
Andrew Schuster
International Sales Manager
+41 44 258 12 63
andrew.schuster@nzz.ch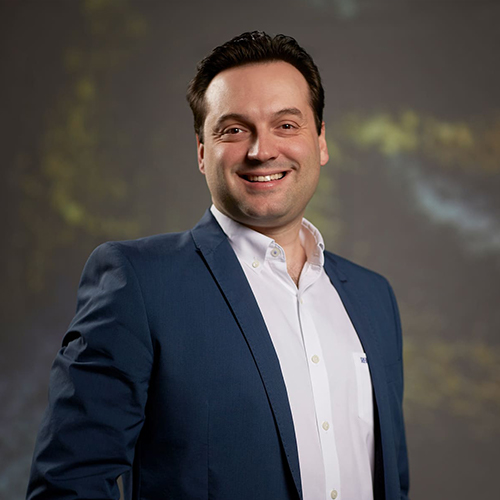 The NZZone Universe
Define your target groups, genres and segments. We will inform you about the most suitable advertising formats and thematic environments we have to offer with the various NZZ media.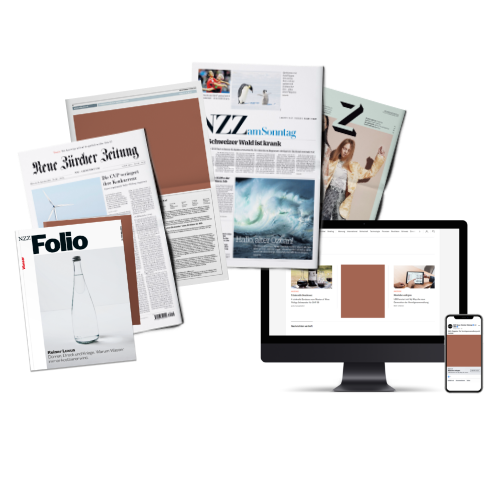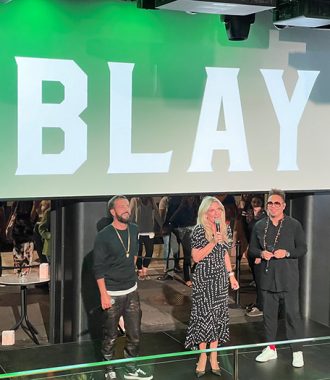 September – the party month
«We must make the most of the festivals as they come along». This saying kept us company throughout September. But the right saying for our party month was clearly «Now we are ALLOWED to make the most of the festivals as they come along».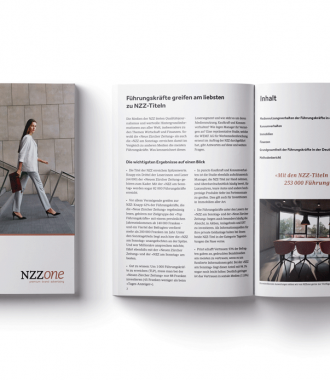 «NZZ Managers Survey»: Reach decision-makers with even greater precision
How do managers use the media, what is their purchasing power or consumer behaviour?
You will find answers to these questions in the latest survey.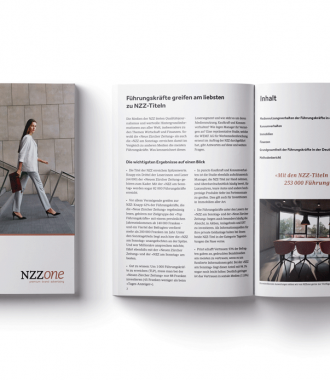 NZZ Managers Study
The latest «NZZ Managers Study» is ready.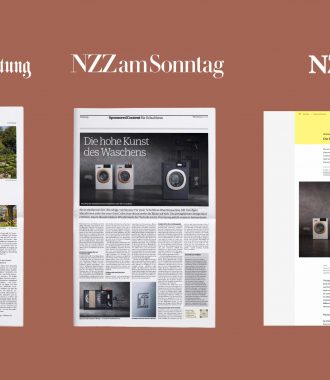 Native Advertising: Find the differences
Content-driven advertising is not the same as content-driven advertising. This is what distinguishes a sponsored content from an advertorial or promoted content – not just the «look & feel».
Newsletter registration
With the NZZone newsletter we regularly inform you about our activities and news.