3 from 1: a content production for newspaper integration in three languages
As a result of the strategic cooperation of NZZ with «Le Temps» and «Corriere del Ticino», NZZ Content Creation can now offer content-driven advertising formats everywhere in Switzerland. The first organisation to take advantage of this facility was SBB CFF FFS as part of its expert cooperation with «KMU_today».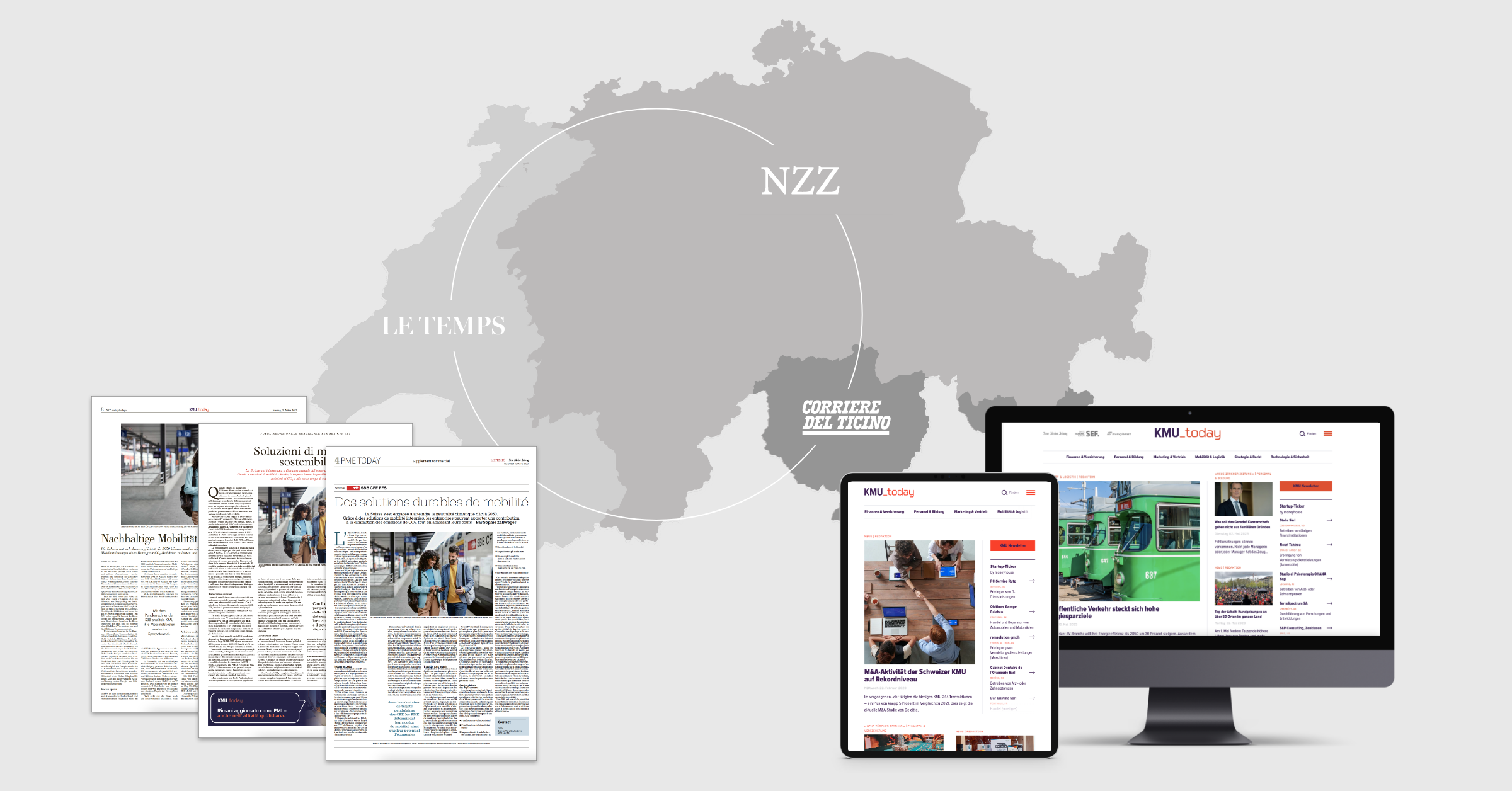 Normally, articles of this type written by NZZ Content Creation on behalf of SBB Businesstravel are primarily published online at kmutoday.ch, as was also the case with the last article in March. Since the introduction of the NZZ publisher's supplement «KMU-today», these articles can now be exactly reproduced in print form. And thanks to NZZone's national marketing agreement for «Le Temps» and «Corriere del Ticino» which took effect at the beginning of the year, we can now offer «3 from 1» in print form: «Nachhaltige Mobilitätslösungen» in German-speaking Switzerland has become «Des solutions durables de mobilité» in French-speaking Switzerland and «Soluzioni di mobilità sostenibile» in Ticino – each in the «look & feel» of the carrier medium and with the relevant regional contact details.
Advertisers interested in «KMU_today» or similar publications in three languages should contact their Key Account Manager from the NZZone Sales Team right away. Sponsored content, too, is available in all print titles with immediate effect.