Immo-Barometer Trends 2020
Reasons for buying or renting – with particular focus on the under-50s in Swiss cities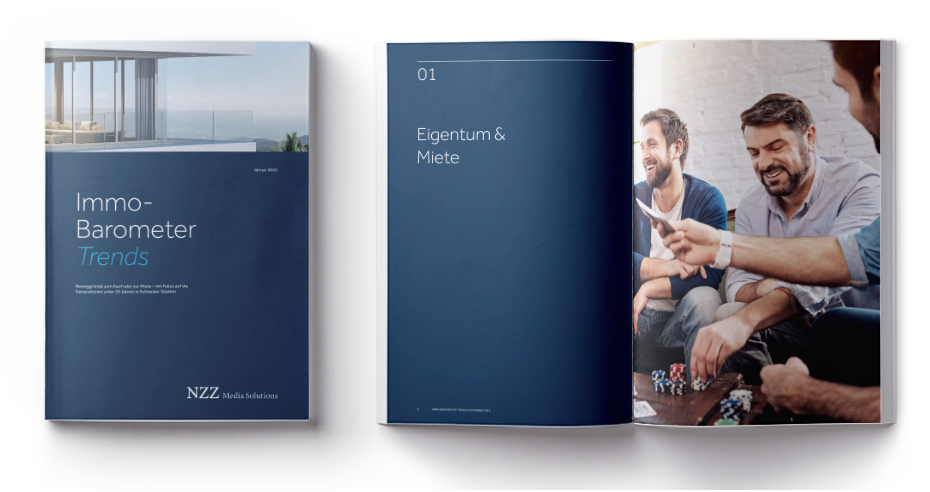 Young, urban city dwellers…
What are the reasons for buying a home? What motivates Millennials to look for a new place to live? And what is the first thing they would be willing to sacrifice in order to be able to afford a new flat? This issue of «Immo-Barometer Trends» explores these and other questions.
This time, the ad hoc survey deliberately focuses on two target groups – 18- to 34-year-olds and 35- to 50-year olds. It directs our gaze specifically to their future. At the same time, it provides information about the residential aspirations and needs of young, urban city dwellers in Switzerland. This reveals trends and provides information about the concerns of a modern resident population.
Learn more about the housing situation in Switzerland and download the latest study as a PDF file here.
Newsletter registration
With the NZZone newsletter we regularly inform you about our activities and news.