The latest «NZZ Managers Study» is ready.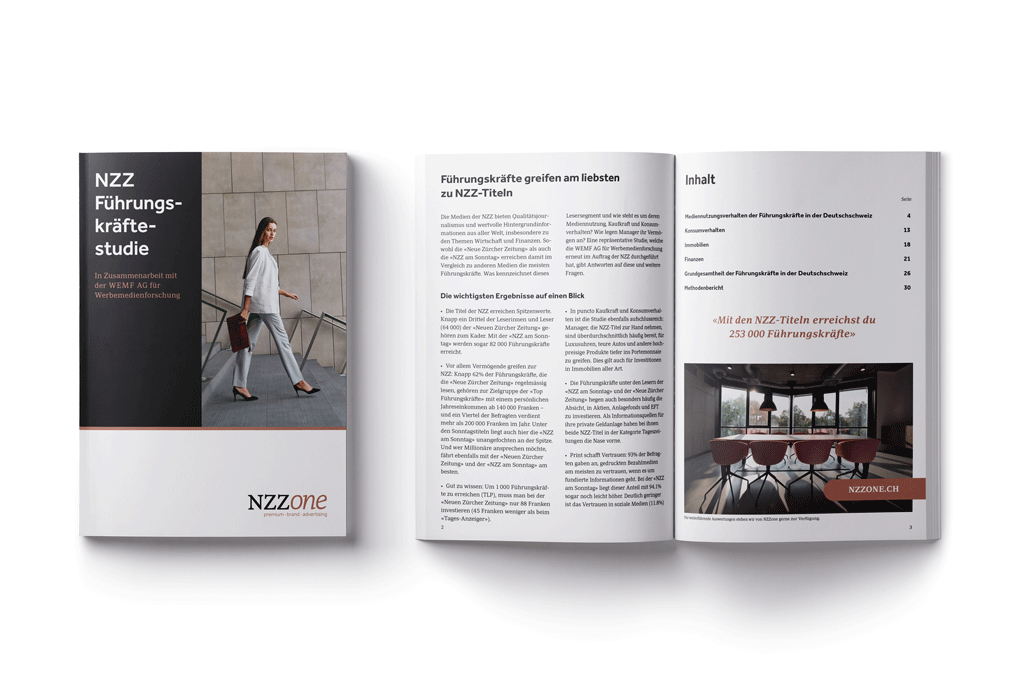 What is different about the segment of readers who are salaried or self-employed managers and holding responsible positions?  How do they use the media, what is the purchasing power and consumer behaviour of this readership segment – and how do they invest their wealth? You will find answers to these questions in the latest «NZZ Managers Study» compiled by WEMF AG for Advertising Media Research on behalf of NZZ.
Stefanie Hitz (stefanie.hitz@nzz.ch), Marketing Manager Strategy & Research NZZone would be glad to help you with additional information. You will find a brief preview of the study in our digital booklet which you can download.
The study is only available in German.