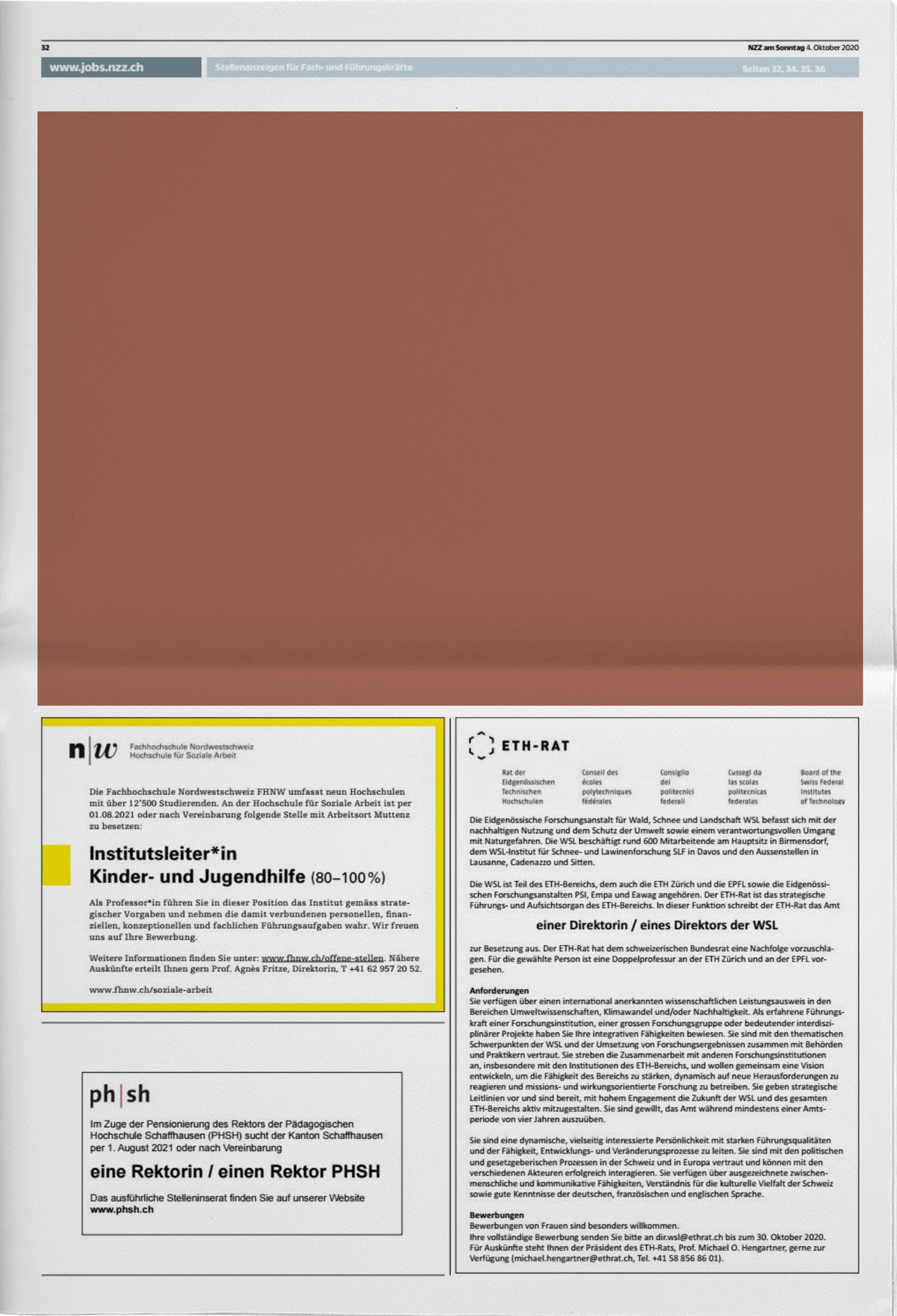 11 questions
NZZ am Sonntag / jobs.nzz.ch
Standardised questionnaire
In the «Job interview – the career interview», experienced managers or up-and-coming talents from the Swiss business world each answer «11 questions» and give a personal insight into how they got ahead in their job and the factors that will be important in the future. The content is created by NZZ Content Creation on behalf of NZZone using a standardised list of questions. The lead time is at least ten days before publication.
Publication frequency and costs
Print: Weekly in the «NZZ am Sonntag», as a lead-in to the job market in the Business Section – you reach around 364,000 readers.
Online: Article placement on jobs.nzz.ch – we guarantee at least 500 engagements through article boost via Business Click from audienzz.
Price: CHF 8 000.00 (excl. 7.7% VAT).
Newsletter registration
With the NZZone newsletter we regularly inform you about our activities and news.