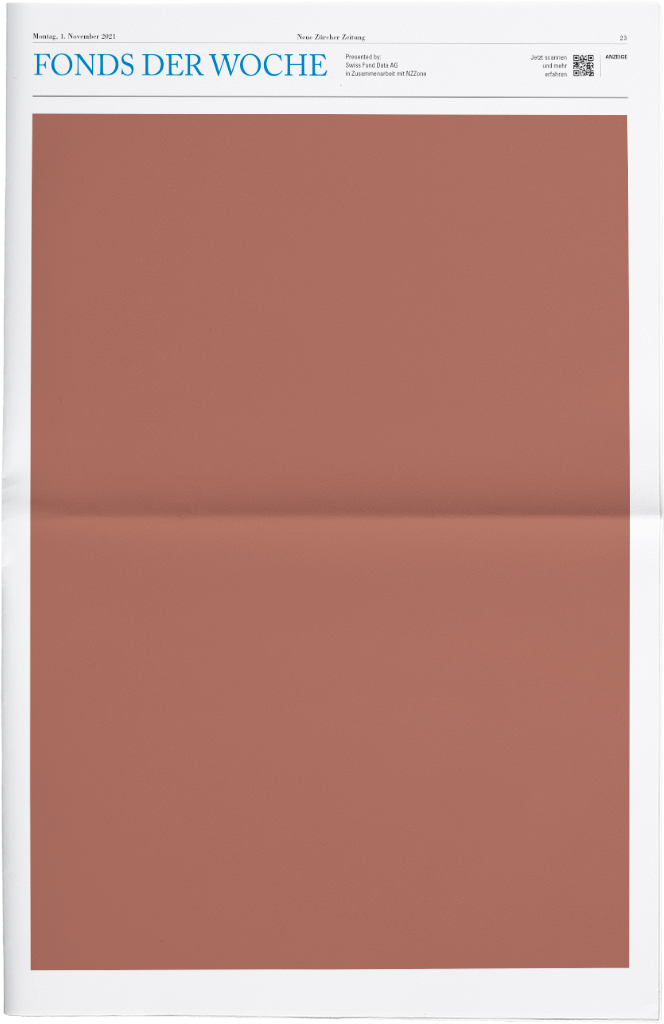 Fund of the week
NZZ am Sonntag
Get 100% attention for your investment fund
With the «Fund of the week» format, we offer an exclusive environment for advertising an investment fund or a fund package. You have a full page in the business section of the «NZZ am Sonntag» at your disposal. The advertising space can be set out as you wish; only the page header «Fund of the week» is fixed.
The offer is limited to one advertising partner each Sunday. You therefore enjoy the exclusive attention of an extremely financially-sophisticated readership. In addition, you benefit from attractive conditions – you only pay 50% of the normal full page price. What are you waiting for?
Publication frequency and costs
Print: Weekly format (429 x 440) in the Business Section of the «NZZ am Sonntag» – you reach about 305 000 readers.
Price: CHF 12 050.– (plus 7.7% VAT).
On offer for
NZZ am Sonntag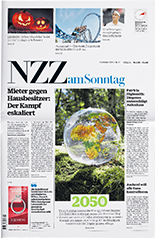 Newsletter registration
With the NZZone newsletter we regularly inform you about our activities and news.