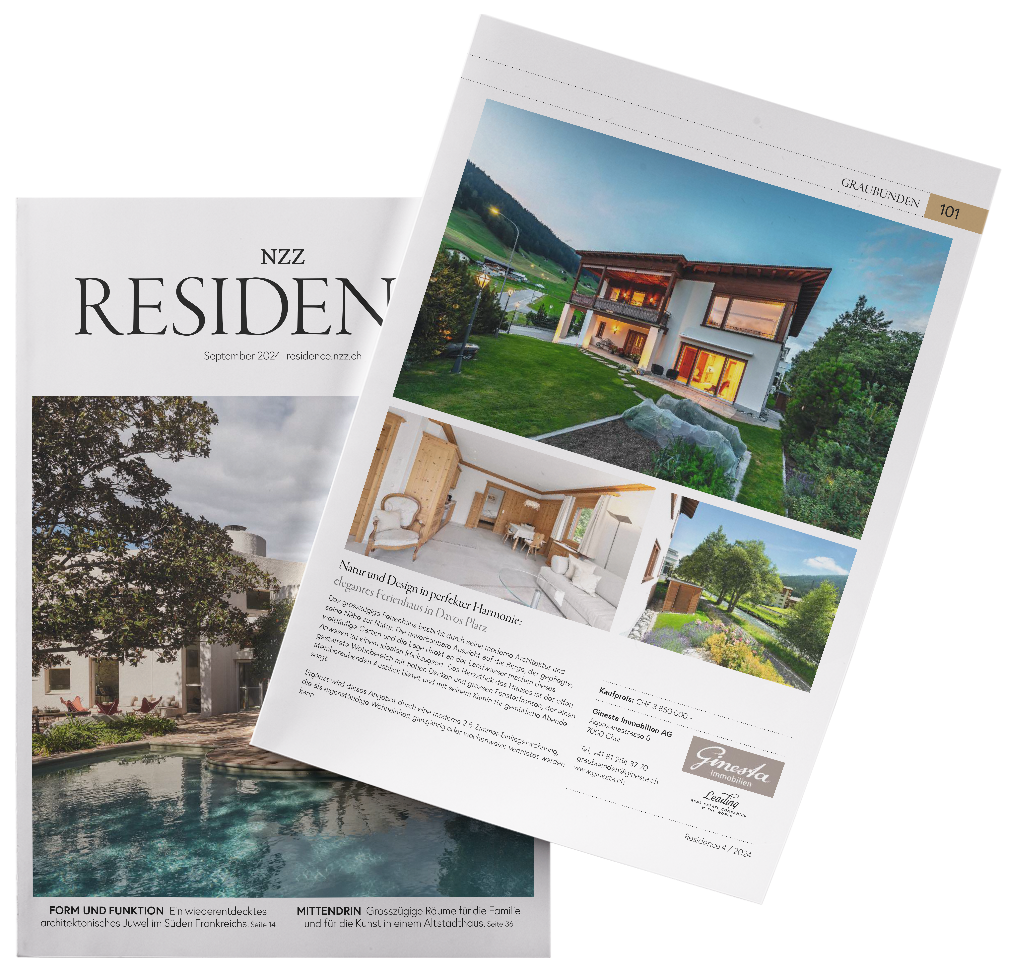 Real estate offers
NZZ Residence
Reach solvent prospective buyers
«NZZ Residence» is the right environment for our real estate clients to market their property offers: «NZZ am Sonntag» addresses a discerning, solvent readership of buyers and tenants. The real estate/property magazine is published four times a year and is the best platform in the country for the sale or rental of exclusive properties. Sections available: freehold houses/apartments, commercial properties, holiday homes/rental apartments.
Place advertisements online yourself
The tool for the «NZZ Residence» magazine makes it easy to create your own property offers with the help of templates. Classified according to the respective regions in and outside Switzerland, a suitable form of presentation can be selected from eleven different templates (one-sided and double-sided). Clear, elegant, with informative illustrations and a customised text. Regular advertisers can benefit from attractive offers.
Newsletter registration
With the NZZone newsletter we regularly inform you about our activities and news.