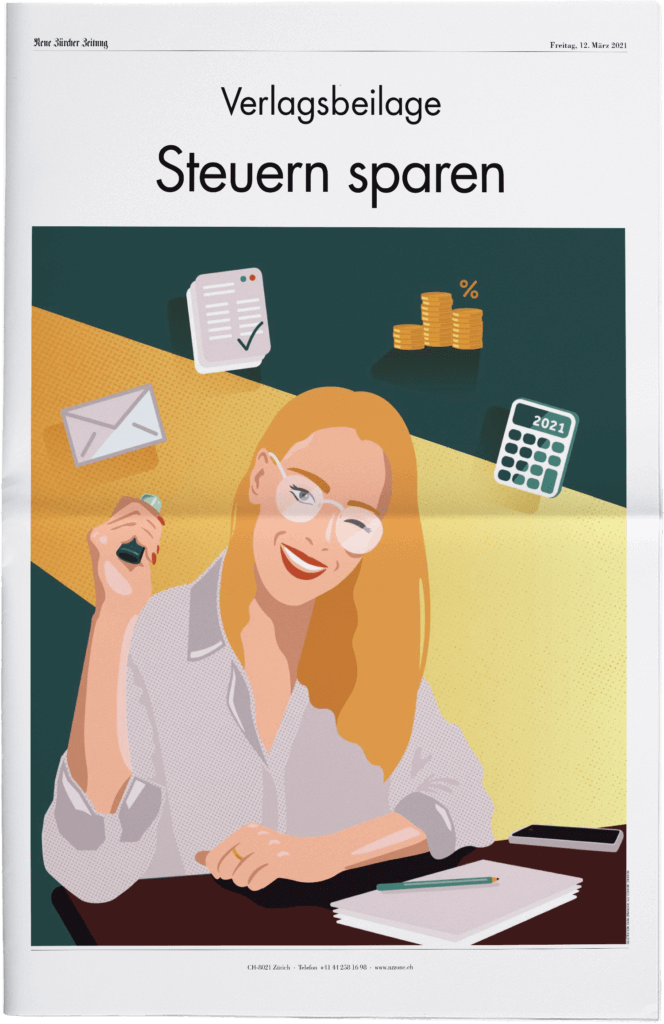 Sponsored topic
Neue Zürcher Zeitung / NZZ am Sonntag / nzz.ch / NZZ Bellevue
Publisher's supplement – digitally extended
A sponsored topic is a cross-media form of advertising with the look & feel of the respective carrier media. In print form it can appear as a publisher's supplement in the «Neue Zürcher Zeitung» or the «NZZ am Sonntag». Extended digitally, it can appear either on nzz.ch or the lifestyle portal NZZ Bellevue. The associated content is not created by the editorial team, but by our service provider for journalistic storytelling, NZZ Content Creation. When in print form, the content is declared as a publisher's supplement. In digital form, all content of a topic dossier is marked as a sponsored topic according to our Guidelines and summarised on a so-called microsite.
The entire publication or parts thereof
A sponsored topic can either be produced as an entire publication on behalf of a customer (edition) or several customers can book parts of correspondingly marketed thematic focuses (articles). Online, these individual elements can be additionally promoted by native ads in the form of teasers or boosts.
On offer for
Neue Zürcher Zeitung / NZZ am Sonntag / nzz.ch / NZZ Bellevue
Newsletter registration
With the NZZone newsletter we regularly inform you about our activities and news.