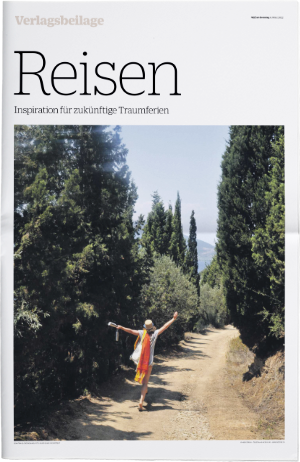 Publisher's supplement in the «NZZ am Sonntag» – with additional digital material in the multi-perspective dossier at «nzz.ch»
Publication
Sunday, 29 May 2022
Advertising deadline
Friday, 20 May 2022
Print material deadline
Friday, 23 May 2022
The editorial supplement «Travel» in the «NZZ am Sonntag» curates suitable ideas and tips for each approaching season and on 29 May 2022 will present its ideas for the coming summer. The editorial team of NZZ Content Creation will ensure that there is something for everybody – whether you are holidaying close to home, outside Switzerland but just over the border, away from the crowds in distant lands, cruising on the seven seas or on inland waterways.
In the «Travel » supplement of «NZZ am Sonntag» companies themselves can reach for their keyboards to write about themselves or commission others to write on their behalf. Each of the supplements are rounded off by reports and articles from independent travel journalists. Supplements in the «Neue Zürcher Zeitung» and associated subject files in «nzz.ch» are not created by the newspaper's editorial staff but by our service-provider for journalistic story-telling: NZZ Content Creation.
Potential subjects:
«Best-of I»: Maritime City Trips – see the cities from the deck of a boat.
«Best-of II»: The 66 best new hotels in Europe.
Discovery: Montenegro, a place to visit on the Adriatic coast – for those in the know.
Interview: An insider lets you into some secrets.
Wellness: Relax and recharge your batteries in the Bernese Oberland.
Art & culture: June – Rotterdam's Architecture Month.
Hike & Bike: Over hill and dale in the Valais mountains.
Active vacations: Sporting hotspots just over the border.
Overseas: Where you always wanted to go? Five destinations with charm.
America: Do you prefer the East or West Coast? A road trip.
All prices in CHF, gross, excl. 7.7% VAT.
NZZone
Our Key Account Manager will be happy to assist you.
Andrew Schuster
International Sales Manager
+41 44 258 12 63
andrew.schuster@nzz.ch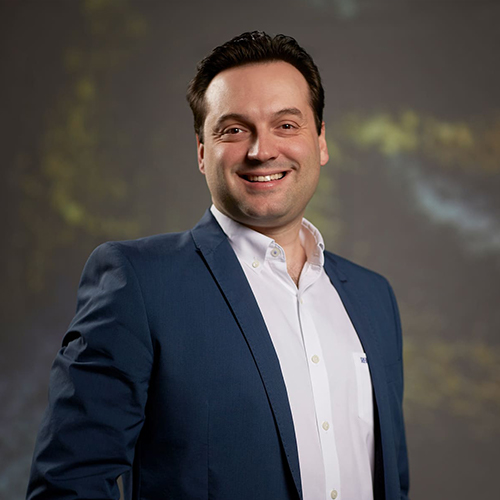 Newsletter registration
With the NZZone newsletter we regularly inform you about our activities and news.