This is how media partnerships work:
30 guests accompany NZZone at the Festival da Jazz 2023
A media partnership must be a win-win for both sides. Our long-standing cooperation with the Festival da Jazz is a prime example of this.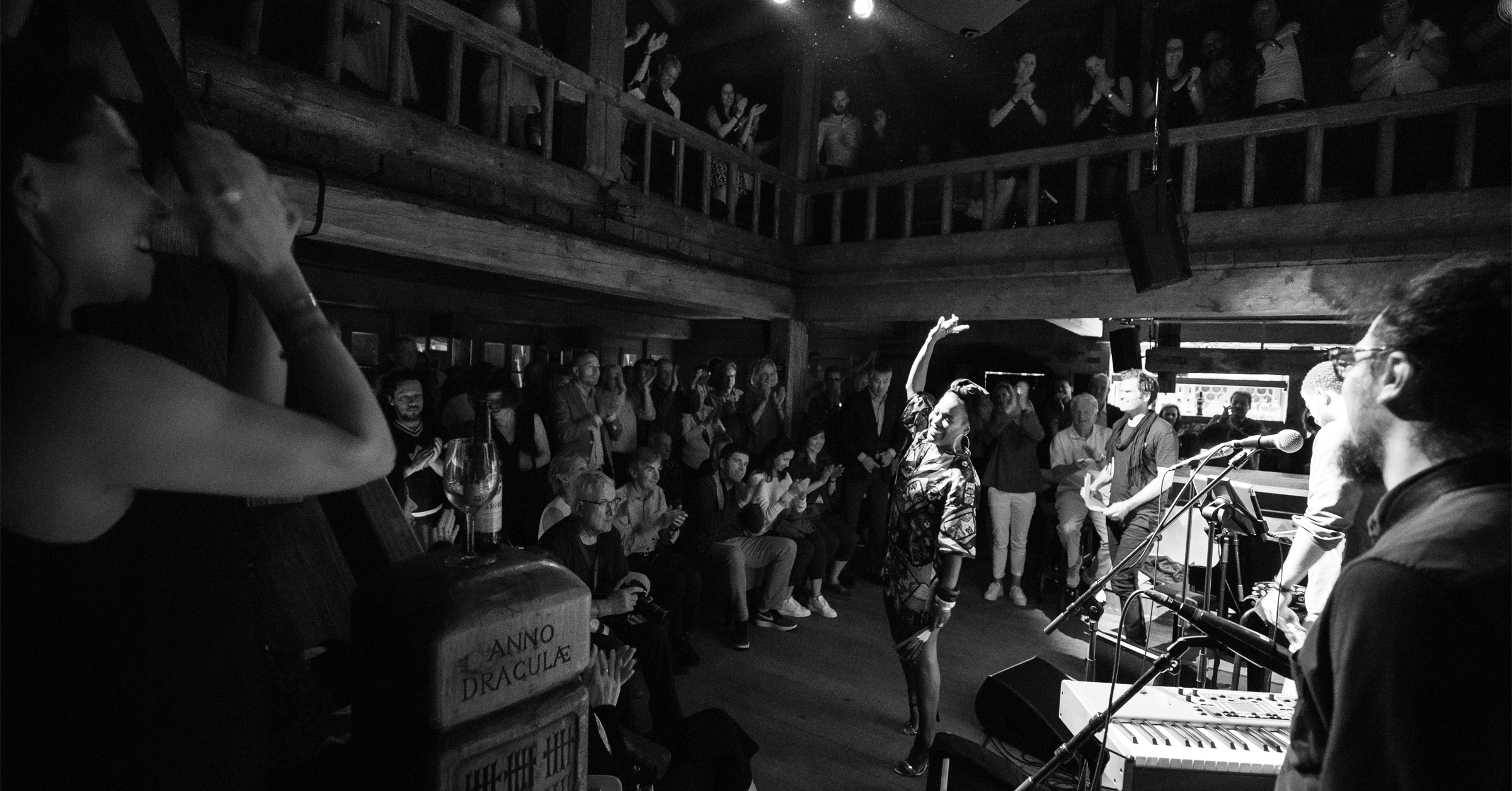 Year after year, the «NZZ am Sonntag» publishes a special editorial supplement, in parallel with which advertisements are placed in all «Neue Zürcher Zeitung» print and digital titles, and last but not least selected regular customers of NZZone can enjoy an exclusive invitation to St. Moritz – all of which forms part of the long-standing media partnership between the Festival da Jazz and the NZZ Group.
The series of events, of which the 16th cycle took place from 6th to 31st July 2023, brings jazz back to the clubs – and to the small stages where it has its roots. Even the main stage of the legendary Dracula Club hosts an audience of just 150 people.
On 14th July 2023, the 30 guests of NZZone were also able to enjoy a rare close-up with the artists at the concert given by the French jazz singer Cyrille Aimée – all part of the special charm of the Alpine music festival. The social programme included two nights in the Suvretta House, a dinner in the Chasellas Restaurant, a dinner in the Dracula Club, not to mention a drink or two and plenty of leisure time.
Would you also be interested in a media partnership with the NZZ Group? The NZZone Sales Team will be happy to let you have information on how such cooperation can be a win-win for both sides.