WEMF study on managers 2017
This study covers managers' media use behaviour and their professional environment.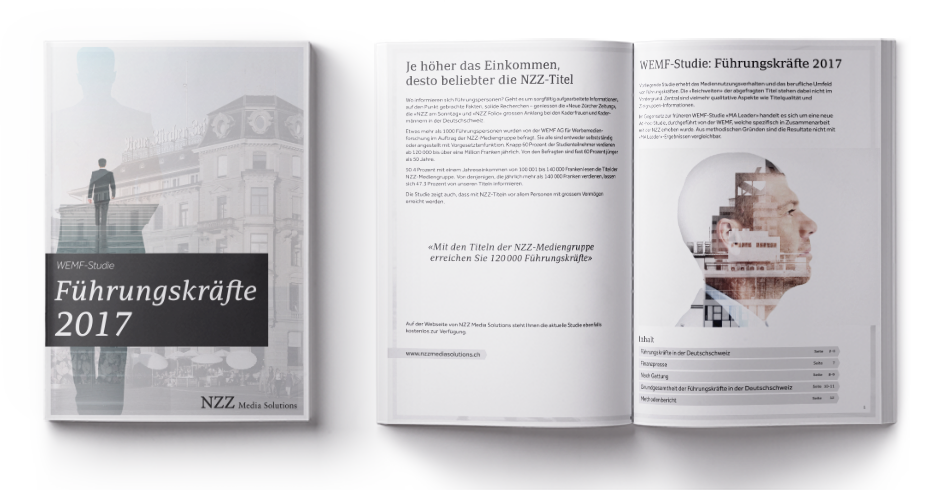 The «penetration» of the titles under review is not the prime focus. Instead, the study concentrates on qualitative aspects such as title quality and target group information.
Unlike the earlier WEMF study «MA Leader», this is a new ad hoc study conducted by WEMF and specifically undertaken in collaboration with the NZZ. For reasons of methodology, the results are not comparable with «MA Leader» findings.
For further information, please contact Adrian Näf (adrian.naef@nzz.ch, Business), Business Director NZZone. You can get a first glimpse of the results of the study here.
Newsletter registration
With the NZZone newsletter we regularly inform you about our activities and news.