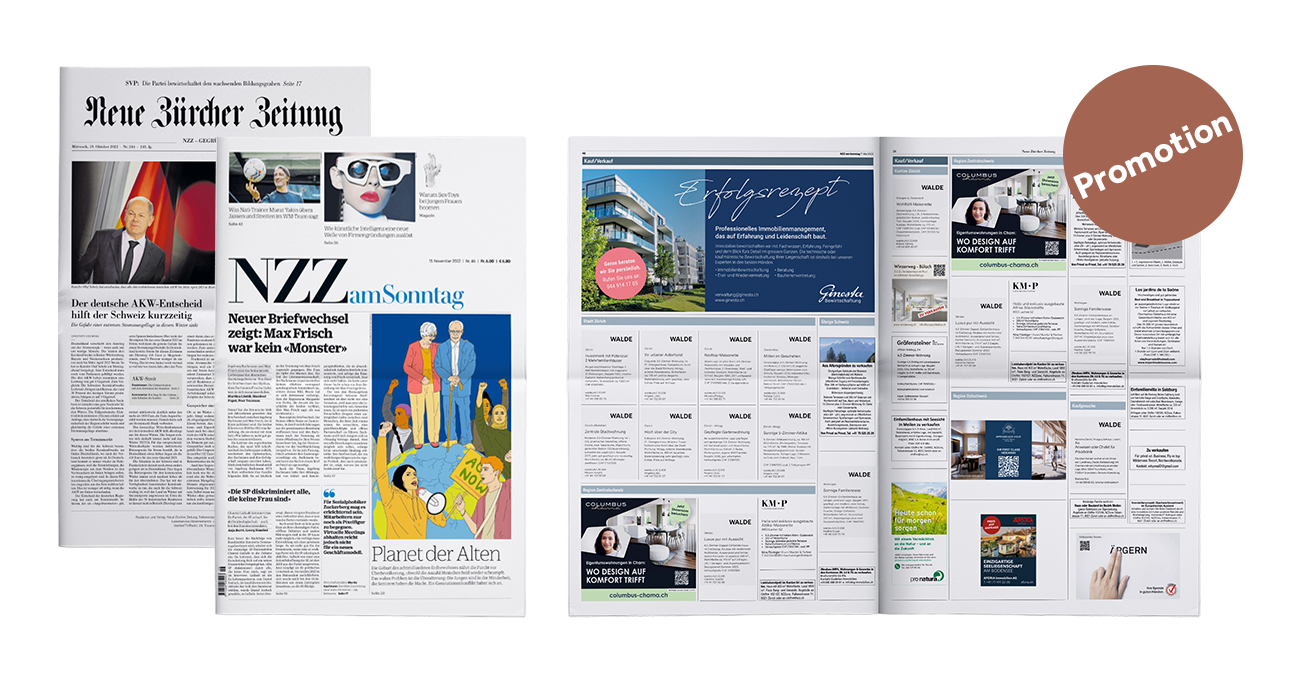 in the «Immobilien-Weekend»
2-FOR-1 OFFER
Take advantage of our attractive offer from 02 December 2023 to 28 January 2024. If you place an advertisement during this period, you will receive a second for free (same subject, same format).
Guidelines
Only for «Immobilien Weekend»
If both insertions are in the same format
Discounts cannot be combined with other discounts. Only the agency commission may be deducted
The closing date for placement of the free advertisement is:
27/28 January 2024
On Saturday in the «Neuen Zürcher Zeitung » and on Sunday in the «NZZ am Sonntag.
Advertisement and print material deadline
2 pm on the Thursday
before each publication date.
NZZone
Our Key Account Manager will be happy to assist you.
Andrew Schuster
International Sales Manager
+41 44 258 12 63
andrew.schuster@nzzone.ch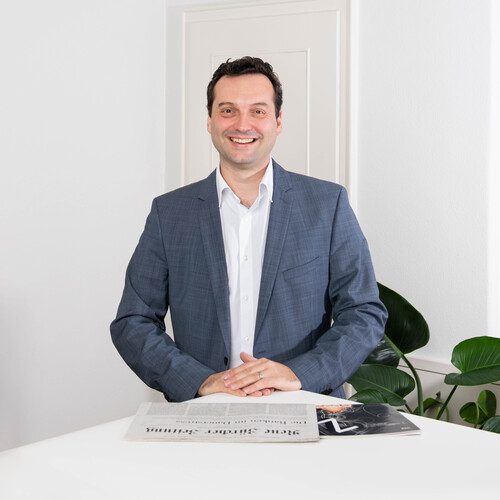 Newsletter registration
With the NZZone newsletter we regularly inform you about our activities and news.