Content-driven advertising now also in French and Italian
First in Switzerland: Sponsored Content in the print titles of the NZZ becomes Contenu Partenaire in «Le Temps» and Contenuto Sponsorizzato in «Corriere del Ticino» – digitally extended on the news portals of the three media houses and augmented with online advertising.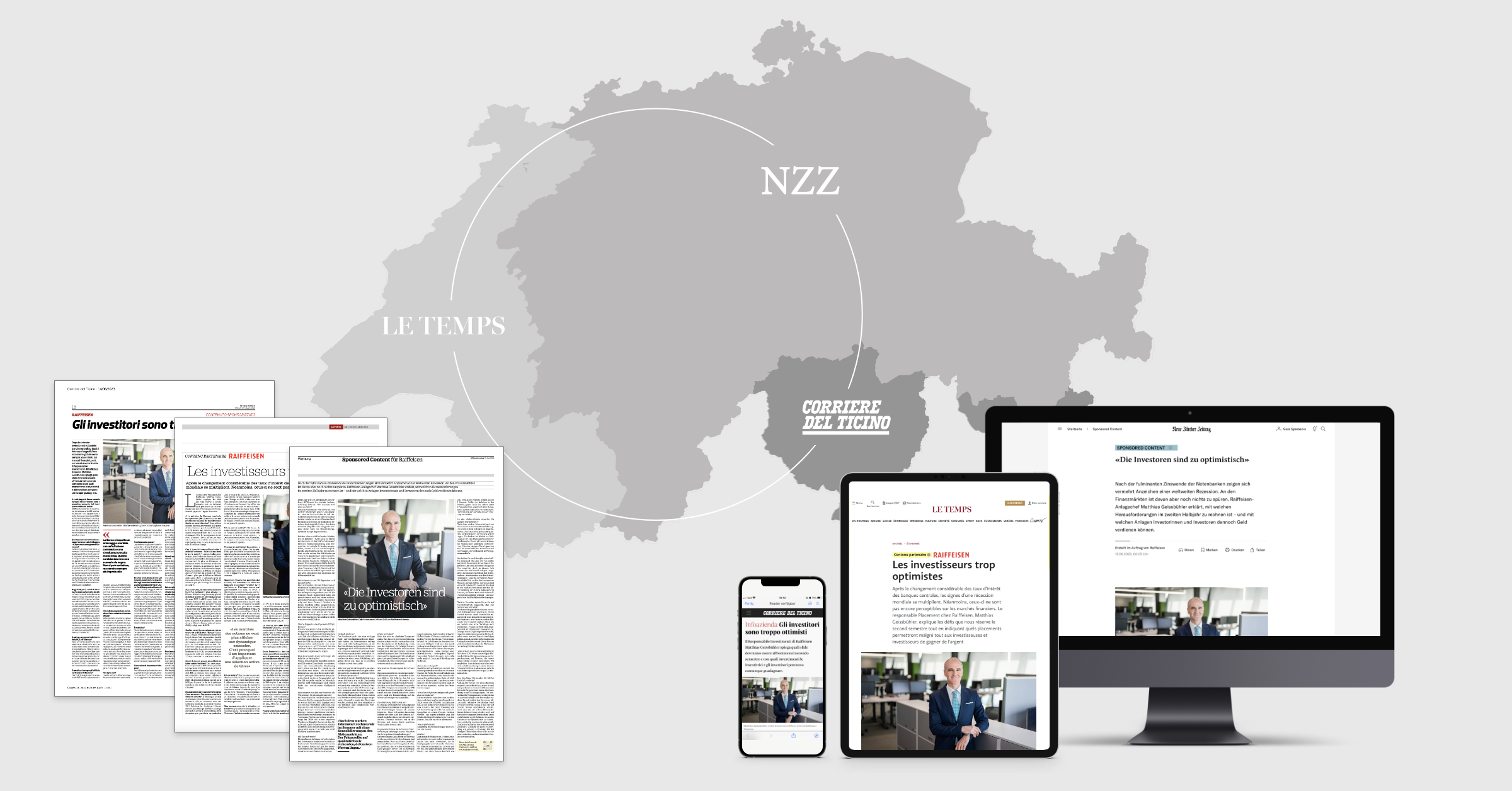 Advertisers and consumers have been accustomed to Sponsored Content in the titles and on the portals of the NZZ for almost seven years. Conclusion: content-driven advertising  in the «look & feel» of our carrier media is in demand – more than 100 versions of this type of advertising established per year by NZZ Content Creation substantiate this claim.
Thanks to the strategic partnership between the NZZ Group and the publishers of «Le Temps» and «Corriere del Ticino», we can now also offer these cross-media formats in French as well as Italian in versions identical to the those already familiar to our German-speaking clientele.
Produce once, benefit from three languages – all in a single package
The production advantage for clients via NZZone: The journalistic work is produced once, professionally translated twice, published in German, French and Italian and distributed nationally via six channels. The trilingual all-round carefree package can, of course, also be customised.
What an implementation of this kind looks like can be seen in the examples at issuu.com created on behalf of Raiffeisen. The link to the corresponding online version can be found in the «About» section of the related print version. And the PDFs we have on file can be downloaded free of charge.
Contenu Partenaire aka Contenuto Sponsorizzato
Customers interested in content-driven advertising in three languages should contact their key account manager from the NZZone sales team immediately to create Sponsored Content aka Contenu Partenaire («Le Temps») aka Contenuto Sponsorizzato («Corriere del Ticino») with NZZ Content Creation.