«Meet the Team»: Laurent Monnier
Welcome Laurent Monnier ☺️ Born in Vaud, Laurent Monnier joined the NZZone crew on 1 December 2022. Laurent works as an inside member of our Operations team for «Le Temps» in Tolochenaz near Morges. His colleagues in Zurich have known Laurent for rather longer as he used to take care of the advertisements for what was called the «BusinessCombi» between the NZZ and «Le Temps» at Ringier Advertising.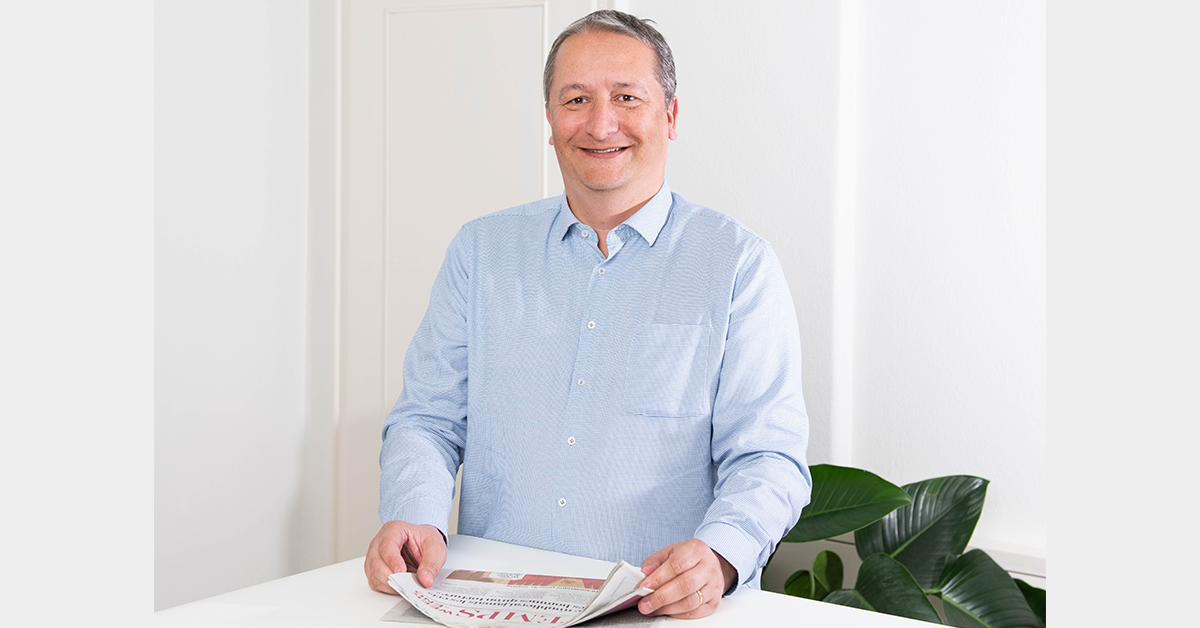 How would your work colleagues describe you?
You'll have to ask them, but I'm ready to hear positive and/or negative criticism 😉 …
What do you find quite unacceptable at work?
I have always had difficulty dealing with «problems» involving people acting dishonestly. We are allowed to make mistakes but we have to take responsibility for them by finding a way to ensure we don't make the same mistake twice.
Besides your current job: What do you do so well that people would pay you for it?
I always dreamed of being a chef… but working different shifts and weekends made me decide not to go down that road. This passion for cooking is what drives me into the kitchen at home or to cook for friends.
What are you passionate about?
Gastronomy of course, holidays and skiing in the winter.
Newsletter registration
With the NZZone newsletter we regularly inform you about our activities and news.