September – the party month
«We must make the most of the festivals as they come along». This saying kept us company throughout September. But the right saying for our party month was clearly «Now we are ALLOWED to make the most of the festivals as they come along».
The pre-opening was the first opportunity to enjoy the new gastronomic and event venue NZZ am Bellevue – a glorious location which filled all the guests with enthusiasm from the first moment they stepped inside: unique projection technology with all-round effects, remarkably attentive and friendly staff as well as outstanding food and drinks. And if they hadn't sensed it before, everyone at the pre-opening noticed the special groove of the «NZZ am Bellevue» when the sound system was turned on. On the subject of sound: without a doubt one highlight of the pre-opening was the appearance of «Blay». Bligg and Marc Sway really raised the roof at «NZZ am Bellevue».
Just one week later it was the turn of the NZZone Summer Festival – also at the «NZZ am Bellevue». Approval of all the advertised highlights followed in quick succession: delighted and happy guests, all enthusiastic about the location. The audience at our Summer Festival was particularly spellbound by the French magician Maxime Magic, one of the best there is.
We took «The old ways are the best» as the theme for our ZFF opening night. The lobby of Falkenstrasse 11 was converted to a lounge and this year, as before, created a wonderful relaxed atmosphere. Delicious food, cool drinks and interesting conversation were the order of the evening before we moved to the Corso cinema for the world premiere of «Und morgen seid ihr tot» (You'll die tomorrow). A dramatic and emotional story which left no-one unmoved.
A big thank-you to all our guests for coming – and we look forward to seeing you again!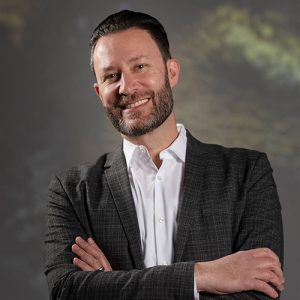 Adrian Näf
Business Director NZZone