«Meet the Team»: Marius Bucche
Hello again Marius Bucche 🍾 Our Key Account Manager is part of the NZZone sales team since July 2018. In addition to agency support, he is responsible for the telecommunications, retail, energy and media sectors. He is also the Product Manager of the «NZZ am Sonntag Magazin» and the «ZFF» (Zurich Film Festival). What else distinguishes Marius, he reveals himself right away.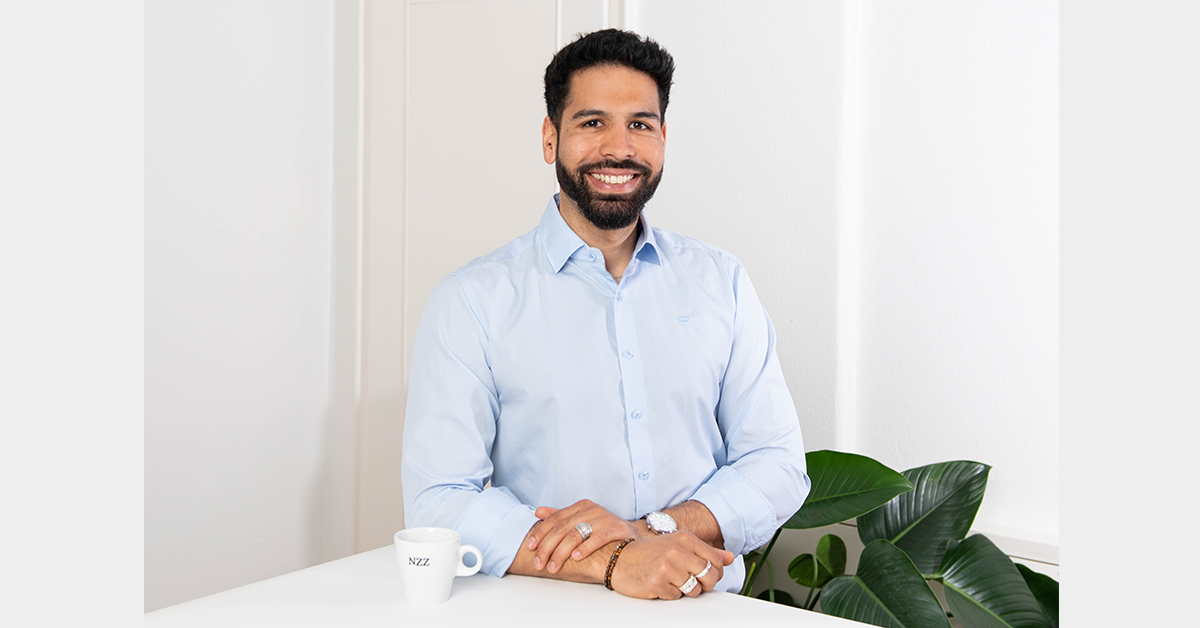 What question are you asked time and again?
Where I come from. The answer: My mother is Swiss; my father comes from Goa in India. The next question is always: «Oh cool, do you speak Indian?» which I always answer with «No, but that's actually ok. To date, I would have only been able to use the language when ordering in an Indian restaurant.»
If you had all the time in the world, what would you tackle?
I would dedicate myself to my piano-playing at home again. In the past, I often used to play for hours. Now I just don't have the time.
What is always in your fridge?
I love cooking and take every opportunity to do so. So, I always have fresh veges in the vege drawer in my fridge. However, his excellent selection of beers, moscato and rosé for unexpected guests is immediately more apparent.
What advice would you give your twenty-year-old self for the years ahead?
The following points in any case:
Travel the world! Enjoy the freedom that comes with being 20. It won't be as easy later.
Read everything you can get your hands on in magazines, newspapers and books on a regular basis. Then you may find yourself where I am now at the age of 32, but a whole four years earlier.
Apply to Adrian Näf for the position of Key Account Manager at the NZZ on 4 June 2018.
…and buy as many bitcoins and Tesla stocks as you can!
Newsletter registration
With the NZZone newsletter we regularly inform you about our activities and news.