This is how we celebrate «oneCulture, oneTeam, oneSpirit»
36 NZZone staff recently caused a stir in the city of Zurich during a staff event: first of all in groups on five foxtrails, then later during a relaxed social evening in the «Waldkantine» when they looked back with pride on the first three years.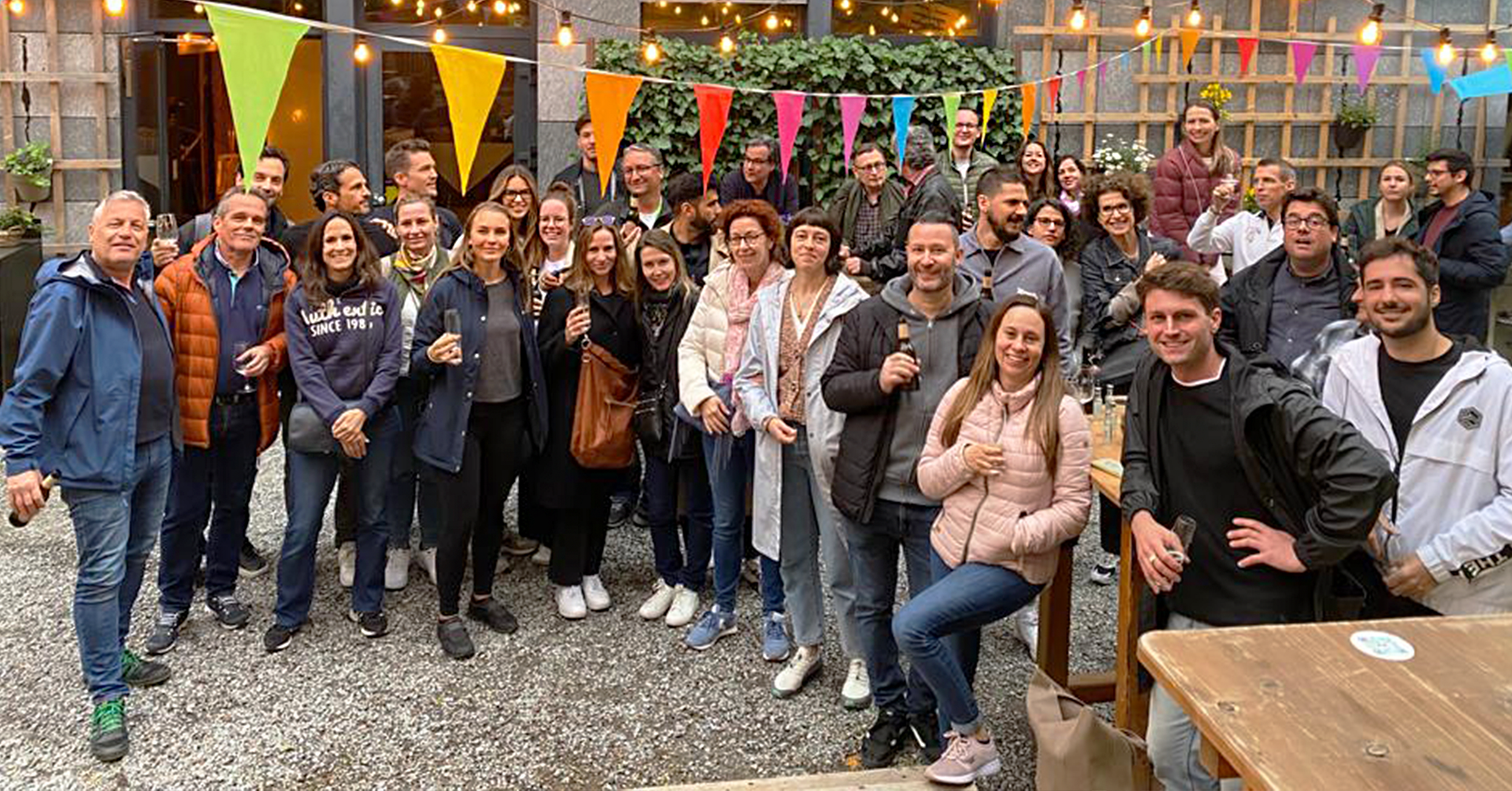 True to the motto «oneCulture, oneTeam, oneSpirit», we at NZZone live by our mission statement. This one is just over three years old: the agile, professional, content-driven marketing organisation for customer staging all NZZ brands in the premium segment was launched on 1 April 2020. According to the definitions of our DNA, we «work independently and are team-oriented», «take the responsibilities assigned to us seriously», «go the extra mile with a smile» and «also let our hair down together» (four of our ten rules).
Savvy players find the way together
NZZone has developed at breakneck speed since day 1. «A lot has changed in the last three years – and a lot will change in the future» was how Business Director Adrian Näf summarised progress during the aperitif. According to Adi, we found our chosen path in the advertising market immediately and are very successfully working together to advance further along this path. Why? To which Adi answered: «All of you, in your own way, are very savvy players! Cleverplayers who put your heart and soul into the job right from the start, who are opentothinking outside the box and have laid the foundation forourgreat performance by using the agility needed.»
In the afternoon, the savvy players were allowed to playfully compete in groups and explore the city of Zurich and its surroundings on five different Foxtrails. To consolidate team spirit, they had to solve puzzles and respond to or listen to each other. A total of 36 crew members were on board on 24 May 2023, including for the first time our colleagues from French-speaking Switzerland who are responsible for the nation-wide marketing of our new cooperation partner «Le Temps».
Greek heroes and party animals
Anyone wanting to get an idea of the five foxtrails just needs to take a look at their names: Ikarus Mini, Prometheus Mini, Odysseus Mini, Spartakus Mini and Aristoteles. Even sceptics of the Foxtrail format were taken with the 90-minute adventures named after Greek heroes. Entertaining, bonding, informative – just like working in the NZZone collective.
But as the saying tells us «All work and no play makes Jack a dull boy», so with this in mind we all celebrated afterwards in the «Waldkantine» at Stettbach Station. Time for a final bon mot from Adrian Näf: «Our shared culture – that's the recipe for a fun, happy evening today and for a successful morning. Thank you and cheers.» After the aperitif in the open air we all trooped into the restaurant to sample their barbecue buffet. The last party animals were said to have left some time after midnight …