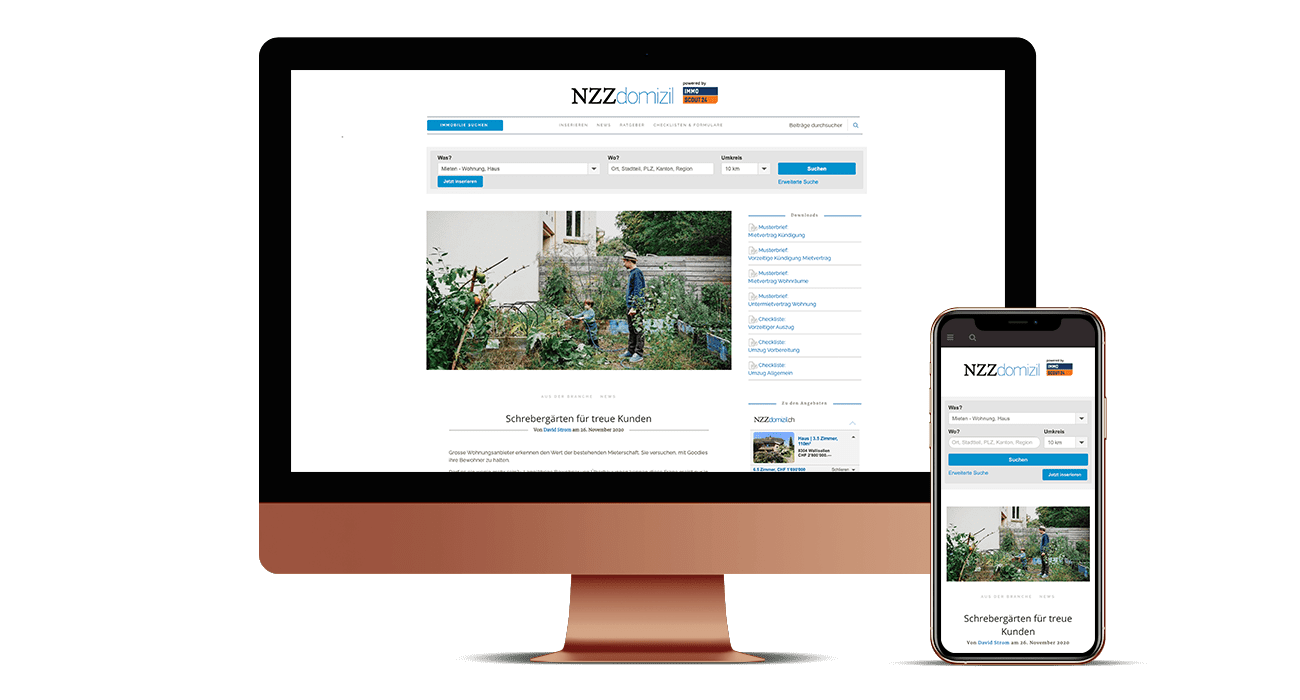 Dossier (editorial)
Neue Zürcher Zeitung / NZZ am Sonntag / nzz.ch / NZZ Bellevue
Special supplement – digitally extended
Unlike a sponsored topic, a dossier is a publisher's special supplement with a so-called microsite, the content of which is developed independently at a journalistic level. In print form it can appear as a special supplement in the «Neue Zürcher Zeitung» or the «NZZ am Sonntag». Extended digitally, it can appear either on nzz.ch or the lifestyle portal NZZ Bellevue.
Sponsored Content as an option
In addition to classic advertisements, advertisers can also book native advertising in dossiers. Either as sponsored content integrated into a publisher's special supplement with the «look & feel» of the carrier medium and extended digitally or as promoted content: a text advertisement supplied by the advertiser (advertorial) which is clearly different from the layout of the carrier medium but which is published both in print and digital form. A microsite can also receive commercial support, for example by means of sponsoring or a branding page.
On offer for
Neue Zürcher Zeitung / NZZ am Sonntag / nzz.ch / NZZ Bellevue
Newsletter registration
With the NZZone newsletter we regularly inform you about our activities and news.