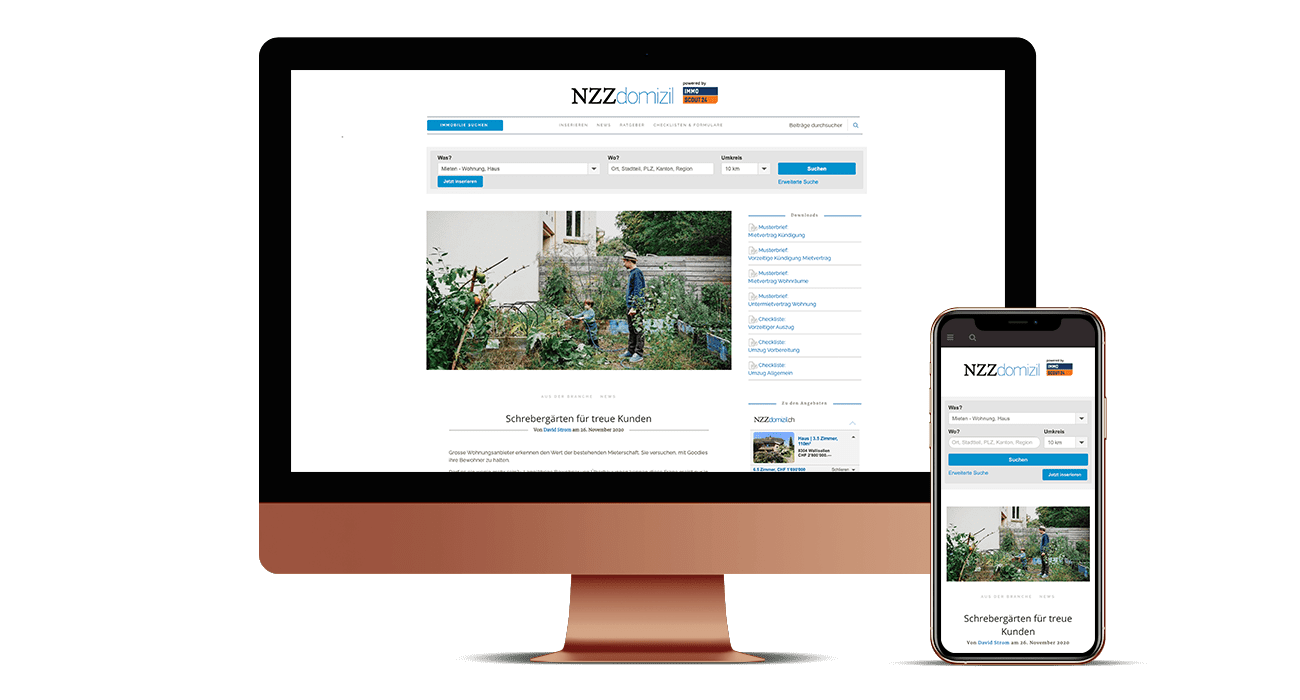 Sponsored Content (Digital)
nzz.ch / NZZ Bellevue / KMU_today
Clear identification of advertising
Stories and their teasers that are marked «sponsored content», «promoted content» or «sponsored topic» are paid content. This online advertising, called «native advertising», adapts its design to the platform on which it is displayed. Sponsored content, promoted content or sponsored topics have their own URL structure. Every item of paid content refers the reader to our mandatory Guidelines.
Differences from promoted content
On nzz.ch, the lifestyle portal NZZ Bellevue or KMU_today, sponsored content is published in the «look & feel» of the carrier medium as an article that must meet high quality standards and is not written by the editorial team. These stories are created exclusively by NZZ Content Creation for all NZZ brands. Promoted content – also referred to in print as «advertorials» – consists of text advertisements which are supplied to us and for which the client alone is responsible. These are not displayed via infeed teasers on the start page, but via regular advertising spaces.
Newsletter registration
With the NZZone newsletter we regularly inform you about our activities and news.