Measurable success in sales and recruitment of new customers
The SCHULER St. Jakobs Kellerei has set itself ambitious objectives for the recruitment of new customers for its wines over the next two years. To help them achieve these goals they concluded an agreement with NZZone for collaboration extending over a two-year period. This collaboration started in March 2021 and is already bearing fruit – which seems a good point in time to present the campaign in more detail.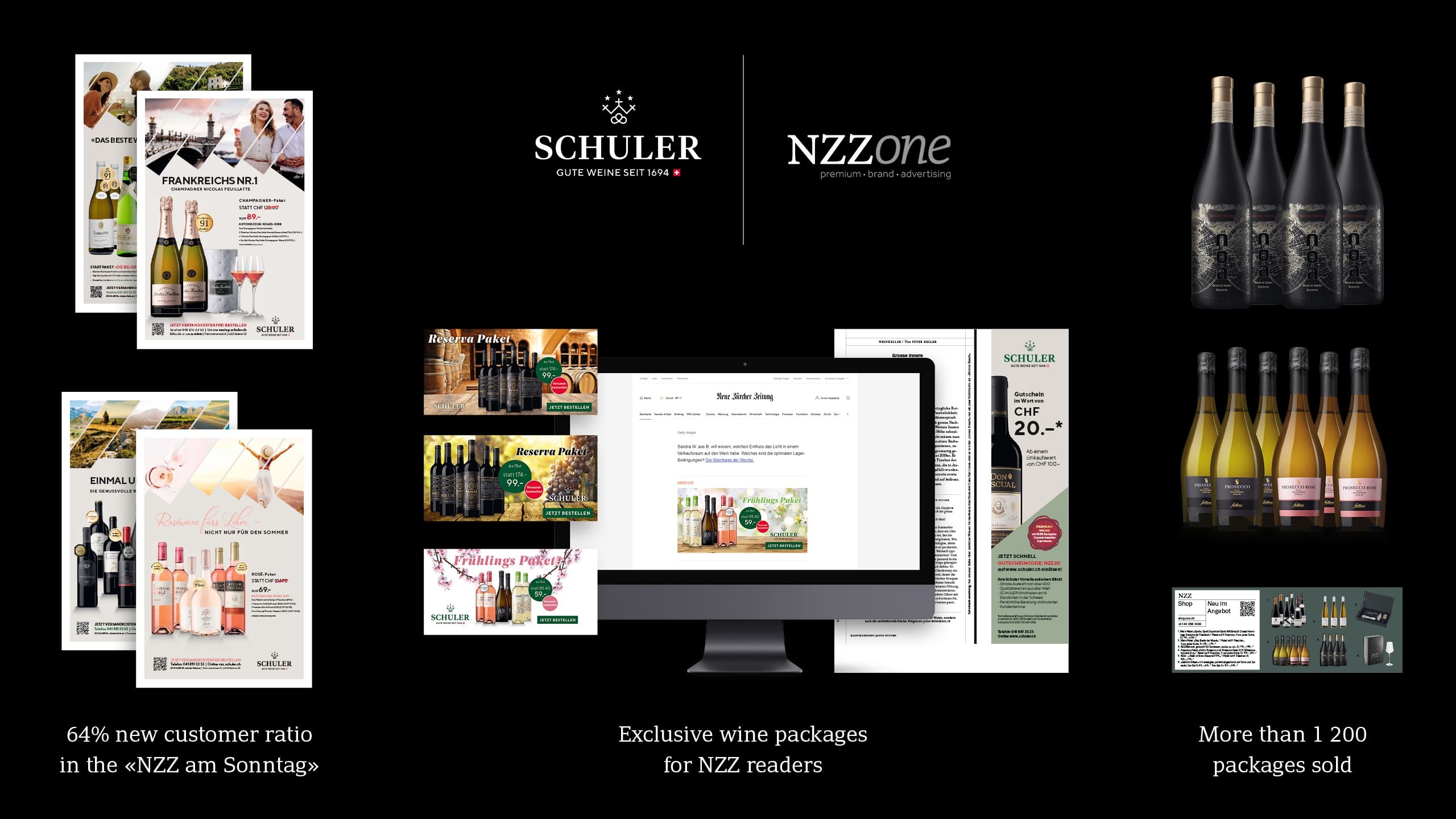 *The figures are as at September 2021 and therefore 6 months into the campaign.
Action
Whether in print or digital form, the communication activities of SCHULER always include an attractive offer and a «call to action». The campaign code specially created for NZZ readers and the shop landing page enable SCHULER to follow the campaign at any time, learn from the progress to date and optimise if and when optimisation is necessary. This relates in particular to the reformatting of the subjects, the composition of the offers or even rescheduling the media plan.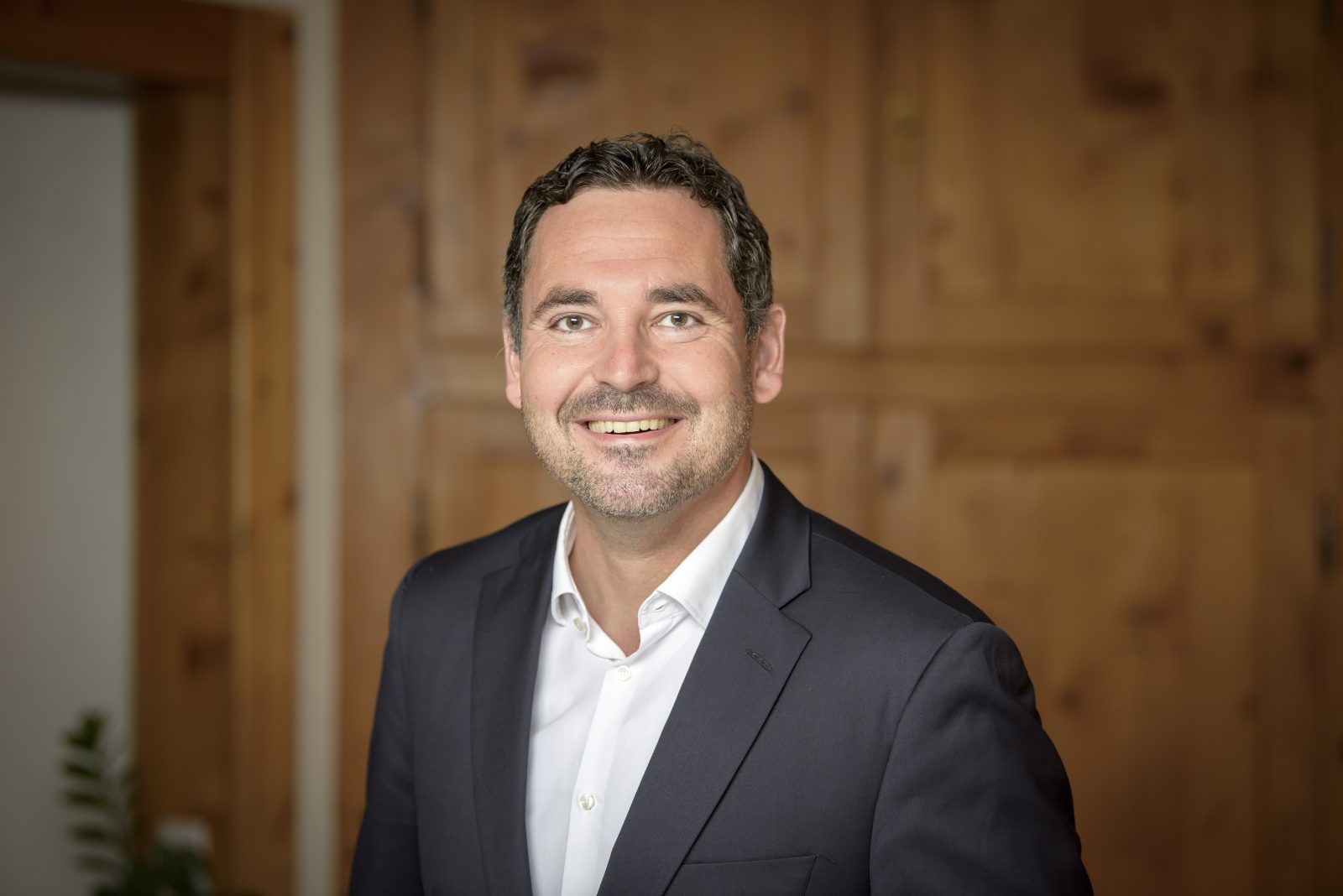 «The SCHULER St. Jakobs Kellerei, established in 1694 and therefore one of Switzerland's oldest wine merchants, has committed itself to the vision of using discoveries and innovation to create enthusiasm for our wines and therefore win new customers. I am delighted to have found a media partner in NZZone which shares our passion for sustainable and first-class communication and is assisting us to achieve our objectives through its expertise and multi-faceted range of on-line and off-line media.»
Henning Retzlaff, Head of Marketing / Member of the Management Board
Here we see one of the multiple advantages of a collaboration with us that goes back many years. The customer is able to test the actions taken, to learn from them and continuously respond in increasing detail with our readership to gain the greatest possible ultimate success from the collaboration.
Large format classic print advertisements promoting the wine packages in the right environments
Affiliate advertisements with revenue-sharing by NZZone in the sale of wine packages
1/3 page advertisements with vouchers under the «Wine Cellar» heading in «NZZ am Sonntag Magazin»
Pre-printed inserts with more detailed information promoting offers
Creation of offers and sales in the NZZ Shop with appropriate communication activities
Pictorial advertisements with wine packages in the «Wine Cellar» Newsletter
Performance-controlled native ads in nzz.ch and NZZ Bellevue
If you are interested but are still looking for additional ideas, go to our Offer filter or call our Sales without further delay!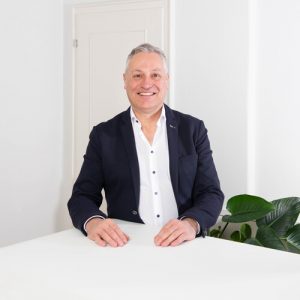 Michael Zweifel
Key Account Manager, Product Manager «NZZ Geschichte»