Attracting investors through content and quality media
SwissShrimp wanted to take the next step in its development, completing the start-up phase and moving into a grow-up phase which was associated with an increase in the share capital. With credibility in mind, they decided to adopt a sponsored content approach with NZZone to draw the attention of an affluent target group to the project. And, as the following article shows, this approach proved to be a great success.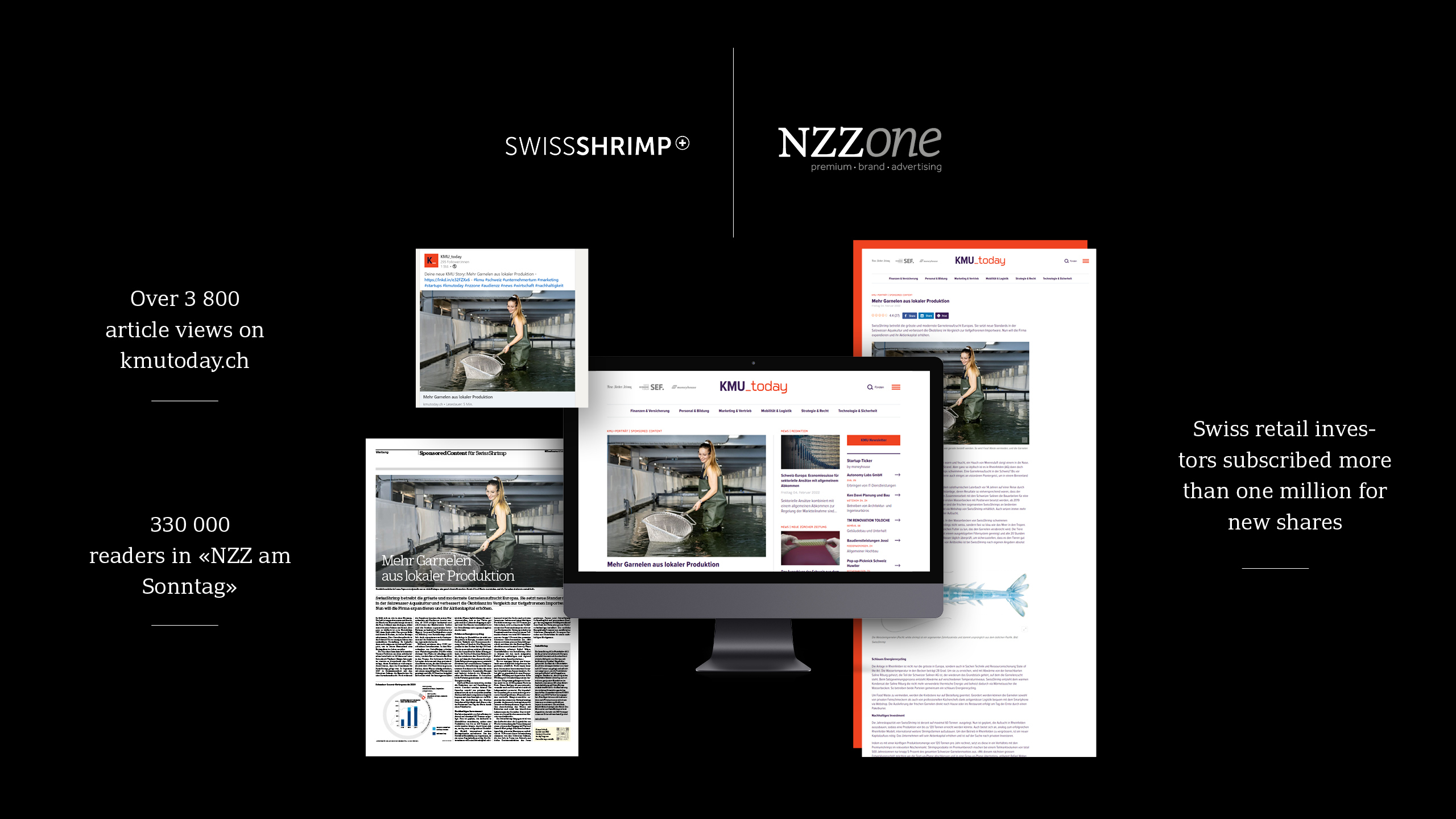 Sustainable shrimp production
The company operates Europe's largest and most modern shrimp farm in Rheinfelden. The demand for sustainably and locally produced shrimp in Switzerland is high. Production capacities had to be expanded to meet the increased demand, and an increase in the share capital was sought to finance this next step. The company focussed in particular on private individuals with an interest in sustainable impact investments. The minimum investment per buyer was CHF 8 000.
The shared approach
The acquisition of new customers is considered one of the supreme disciplines in marketing. Even more so is a private investment in a start-up that is only known to industry experts and insiders. Therefore we agreed with the client that the share issue they wanted to make needed an in-depth explanation which had to be told convincingly and credibly. What could be better than content-driven advertising in the premium environment or what we call sponsored content at NZZone? This advertising format in the «look & feel» of our carrier media combines high-quality content from NZZ Content Creation with the considerable credibility of our quality media.
The content of the approach focussed on the development of SwissShrimp and its sustainable approach which runs like a continuous thread through its daily activities. In particular, the advantages over imported products could be plausibly demonstrated. The article gave readers a convincing insight into SwissShrimp's successful model.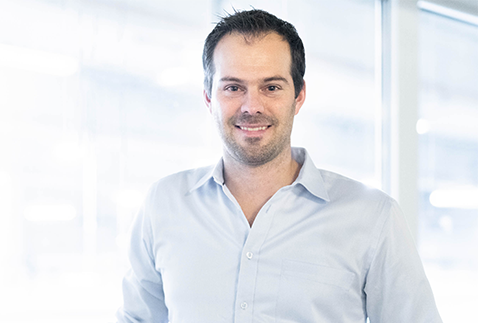 «The sponsored content option was ideal for publicising our share capital increase. By outsourcing the entire concept (image, text, and layout) to a journalist from NZZ Content Creation, the result was an article that was relevant, authentic, and informative, all at the same time. Thanks to this publication, we were able to place shares with a total value of over one million Swiss francs with Swiss retail investors.»
Rafael Waber, CEO and Marketing Director of SwissShrimp AG
Success and classification
In a nutshell, the success was overwhelming! SwissShrimp was able to sell shares with a total value of over one million Swiss francs to Swiss retail investors. The chosen approach of relying on content-driven advertising clearly paid off. Particularly worth mentioning in this context is our affluent readership. Around 48% of «NZZ am Sonntag» readers have a gross monthly household income of CHF 10 000 or more, which is significantly higher than among the general population where the corresponding statistic is approximately 27% (source: MACH, basis 2021-2). This is also reflected in the NZZ Managers' Study, which was produced in collaboration with WEMF AG für Werbemedienforschung. The executives among the readers of «NZZ am Sonntag» occupy the leading positions among people intending to invest in shares, investment funds and ETF (source: NZZ Manager's Study 2021, German-speaking Switzerland (basis: 591,000), BRS Print + E-Paper). Although the focus was on private investors, our B2B portal KMU_today played an important role. The interest in the article was widespread and achieved over 3 800 article views.
Summary of methods employed:
Whole page sponsored content in «NZZ am Sonntag»
Sponsored content on kmutoday.ch and

Story placement: 24 hours in top position on the homepage and in the appropriate section
Advertisements in the KMU_today Newsletter sent to 261,000 recipients
LinkedIn post on kmutoday.ch
Publicity in the NZZ newsletter bundle to around 702,000 recipients
Advertising via native ads on nzz.ch
Katharina will be happy to answer any questions you may have about the Success Story.