«Meet the Team»: Franco Arenas
Welcome Franco Arenas 🙂 Born in Switzerland but with Mexican-Italian roots, Franco Arenas has been working as Key Account Manager for NZZone since 1 April 2023. As part of the sales team, he is responsible for the construction, manufacturing, energy, furniture, telecommunications and insurance sectors. He is also responsible for the commercial aspects of the magazine «NZZ Residence» in his capacity as Product Manager for the magazine. Before moving to Falkenstrasse, Franco spent the last two years as a media consultant for Mediaschneider where he looked after brands such as Die Mobiliar and XXXLutz (Pfister). Would you like to know more about our new commercial colleague with a EFZ certificate?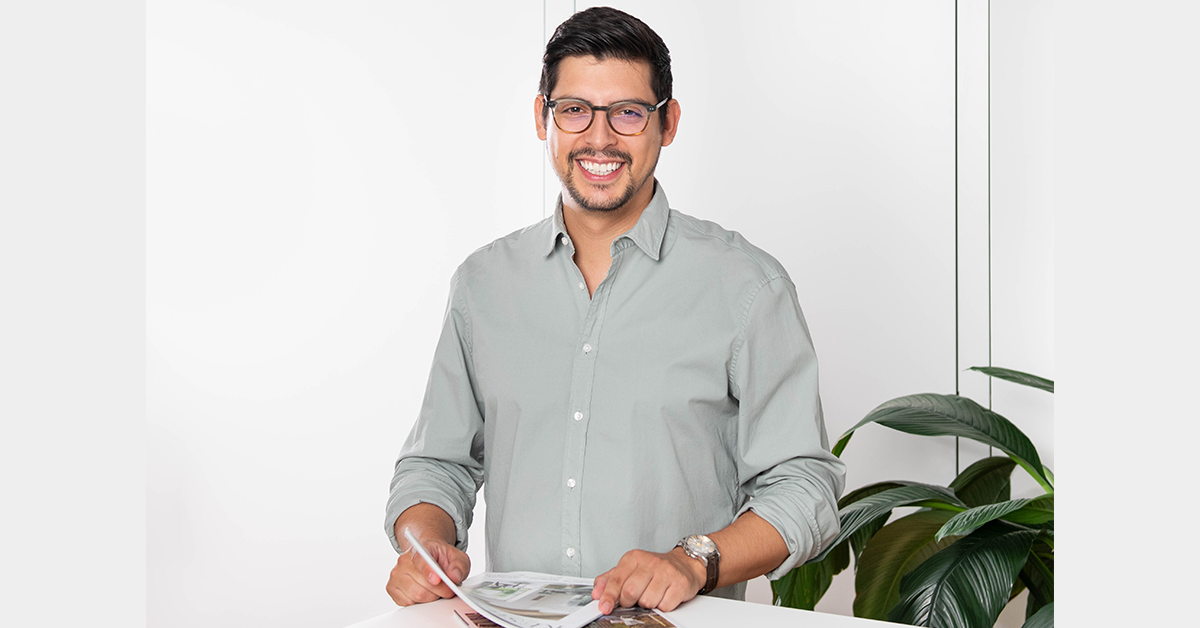 What makes the NZZ an attractive employer for you?
Firstly, I am proud to be employed by a well-known and prestigious media company. Secondly, I also have a personal connection to the NZZ, as my «nonno» already worked in the print shop at the NZZ 60 years ago – I'm sure he would be proud that his nephew is now working in the same company.
What do you do to create a work/life balance?
In summer, I love to swim the stretch between Utoquai and Badi Enge in Lake Zurich before work. The city is just waking up and is still very quiet – I find this unusual ambience very calming. And throughout the year, I enjoy Zurich's urban life in all its many facets – I particularly love to go out for a good meal. I am always open to insider tips 😉
What do you like doing most of all?
I discovered my passion for skiing when I was 14. I go to the mountains for several weekends every year and also spend one week a year as a ski instructor. I am responsible for advanced youngsters and try to pass on my enthusiasm for the sport.
Besides your current job, what do you do so well that people would pay you for it?      
Ever since I was little, my family has made their own pizza every Sunday – including the dough! I have absorbed this skill and have already been able to give a very pleasant surprise to several friends with my delicious, perfectly shaped creations. I often hear «Hey, when are we having pizza again?»
Newsletter registration
With the NZZone newsletter we regularly inform you about our activities and news.